About
Est. 2003
Brooklyn, NYC
The last four years have brought dramatic changes for Snarky Puppy.
After a decade of relentless touring and recording in all but complete obscurity, the Texas-bred/New York-based quasi-collective suddenly found itself held up by the press and public as one of the major figures in the jazz world. But as the category names for all three of the band's Grammy® awards would indicate (Best R&B Performance in 2014, Best Contemporary Instrumental Album in 2016 and 2017), Snarky Puppy isn't exactly a jazz band. It's not a fusion band, and it's definitely not a jam band. It's probably best to take Nate Chinen of the New York Times' advice, as stated in an online discussion about the group, to "take them for what they are, rather than judge them for what they're not."
Snarky Puppy is a collective of sorts with as many as 25 members in regular rotation. They each maintain busy schedules as sidemen (with such artists as Erykah Badu, Snoop Dogg, Kendrick Lamar, and D'Angelo), producers (for Kirk Franklin, David Crosby, and Salif Keïta), and solo artists (many of whom are on the band's indy label, GroundUP Music). At its core, the band represents the convergence of both black and white American music culture with various accents from around the world. Japan, Argentina, Canada, the United Kingdom, and Puerto Rico all have representation in the group's membership. But more than the cultural diversity of the individual players, the defining characteristic of Snarky Puppy's music is the joy of performing together in the perpetual push to grow creatively.
The band was formed by bassist and primary composer Michael League in 2003, starting inconspicuously enough as a group of college friends at the University of North Texas' Jazz Studies program. Three years later, a serendipitous intersection with the Dallas gospel and R&B community in Dallas transformed the music into something funkier, more direct, and more visceral. It was at this time that the group absorbed musicians like Robert "Sput" Searight (drums), Shaun Martin (keyboards), and Bobby Sparks (keyboards), and were heavily influenced by legendary keyboardist Bernard Wright (Miles Davis, Chaka Khan, Marcus Miller).
The Band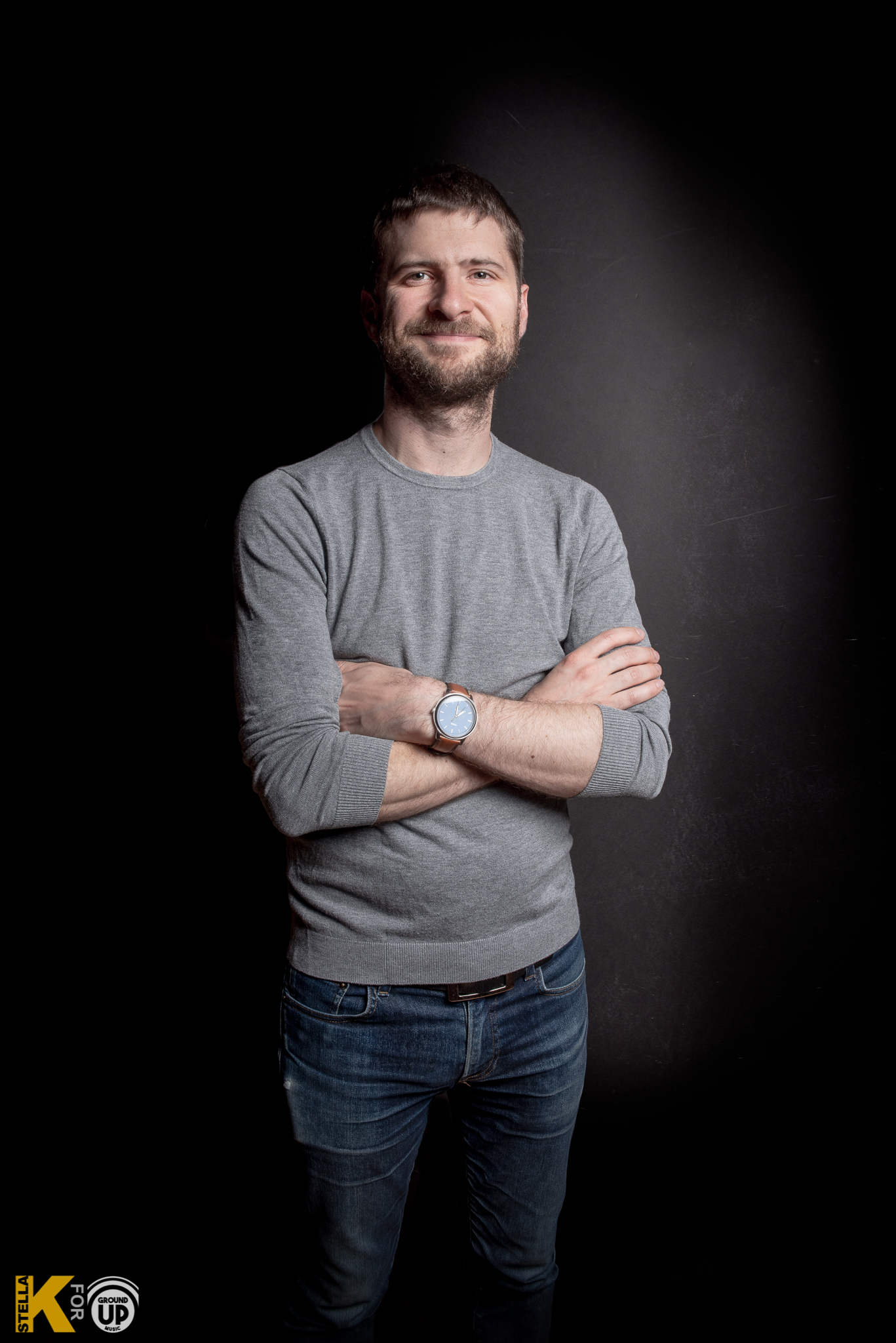 Michael League
Bass, Composer, Bandleader
Michael League is a 3-time Grammy Award-winning musician based out of Brooklyn, New York. He is the creator and bandleader of instrumental music ensemble Snarky Puppy and world music group Bokanté, co-owner of Atlantic Sound Studios, and founder of the record label and music curation source GroundUP Music.
Michael attended the University of North Texas' jazz studies program for 4 years, then moved to nearby Dallas for another 3 years, where he worked with some of the most influential figures in modern gospel, R&B, and soul music, and was mentored by legendary keyboardist Bernard Wright (Miles Davis, Chaka Khan) before moving to Brooklyn, New York, in 2009, where he currently resides. As an instrumentalist and producer, he has worked with a diverse range of artists in pop (David Crosby, Laura Mvula, Lalah Hathaway, Joe Walsh), gospel (Kirk Franklin, Walter Hawkins, Marvin Sapp, Israel Houghton), jazz (Terence Blanchard, Esperanza Spalding, Joshua Redman, Wayne Krantz, Chris Potter), and world music (Salif Keïta, Eliades Ochoa of the Buena Vista Social Club, Susana Baca, Carlos Malta, Väsen).
In 2016, he started the band Bokanté. Blending influence from blues, rock, Caribbean, and West African styles, the group includes an all-star cast of musicians from 4 different continents. Bokanté spent 2017 touring around the world in support of their debut album, Strange Circles. Their second album, a collaboration with the Grammy-winning Metropole Orkest under the baton of Jules Buckley, will be released in fall of 2018.
GroundUP Music, formed in 2011, has moved from independent record label (home to albums from David Crosby, Charlie Hunter, Becca Stevens, Cory Henry, Banda Magda, and many more) to live event curation, launching the annual GroundUP Music Festival in 2017 in Miami Beach, Florida. It has played host to artists like Béla Fleck, Esperanza Spalding, The Wood Brothers, Robert Glasper, Concha Buika, Terence Blanchard, Joshua Redman, Jacob Collier, Chris Thile, Knower, and Pedrito Martinez, among others.
Michael is passionately committed to music education and outreach, having given clinics and masterclasses at over 200 schools around the world. He is active as a guest speaker in international music business panels and works regularly with non-profit organizations in an effort to better serve the community at large through the arts.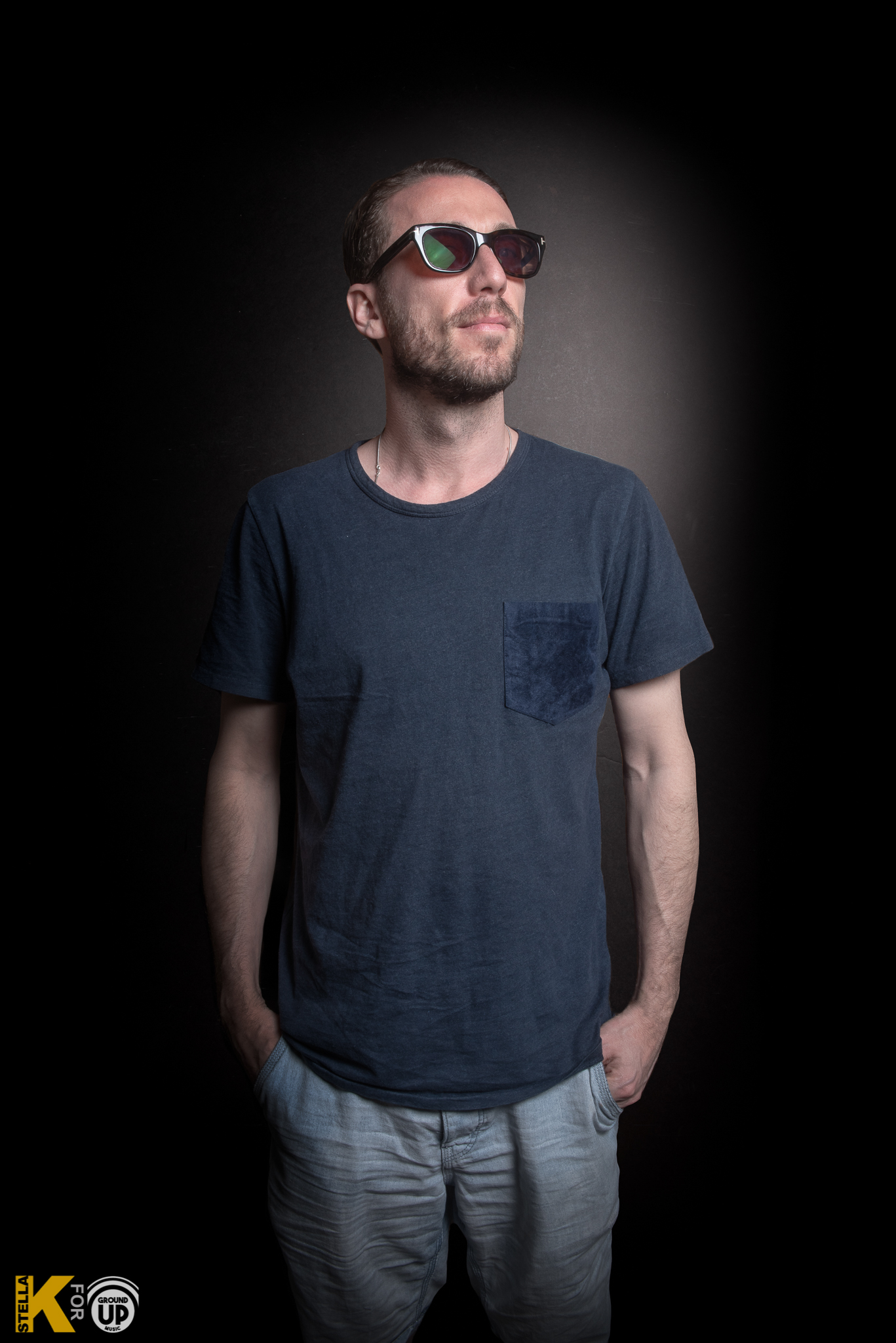 Bill Laurance
Keyboards
Hailing from the United Kingdom, Bill Laurance is a multi-instrumentalist, producer, and vocalist based out of London. Though primarily a keyboardist, his extensive travels have led to the acquisition and mastery of a wide range of ethnic instruments and musical styles from all over the world. Bill has performed regularly with artists such as Morcheeba, the New Mastersounds, Corinne Bailey Rae, and Trinidadian priestess Ella Andel. His first two solo albums are available on GroundUP Music, including 2014's Flint and 2015's Swift.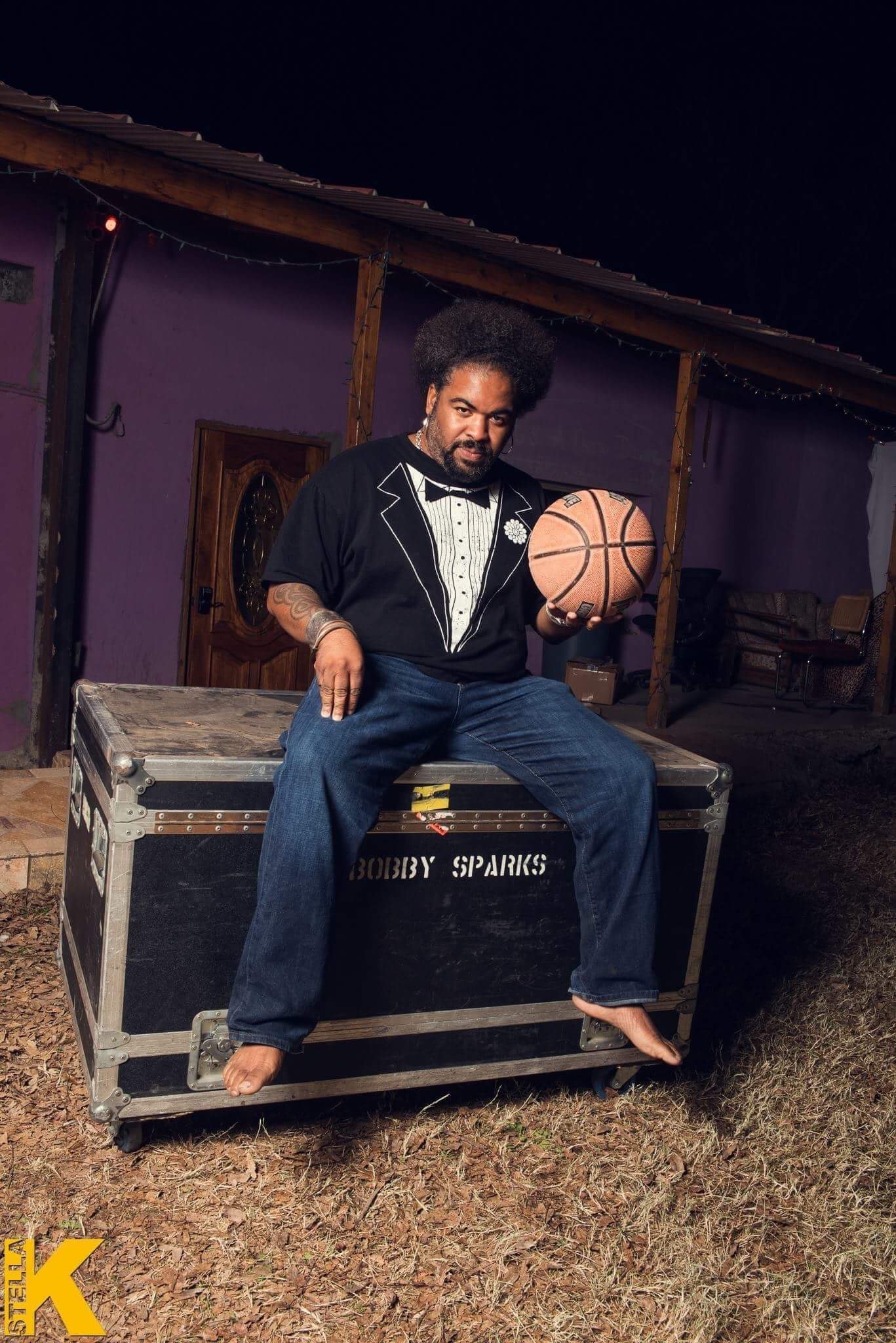 Bobby Sparks II
Keyboards
The Corsicana, Texas born SPARKCHILD, Bobby Sparks II, goes back to the earliest performances and recordings of Snarky Puppy as an influencer and original member. The multi-talented Artist, Musician & Producer boasts a long list of career accomplishments, having recorded with and traveled the world sharing stages with: Prince, Tower of Power, Herbie Hancock, Ray Charles, Nelly Furtado, Marcus Miller, Kirk Franklin, St. Vincent and a host of other notable artists and celebrities. As a 9-time Grammy Award winner, his influence on music and musicianship is far reaching.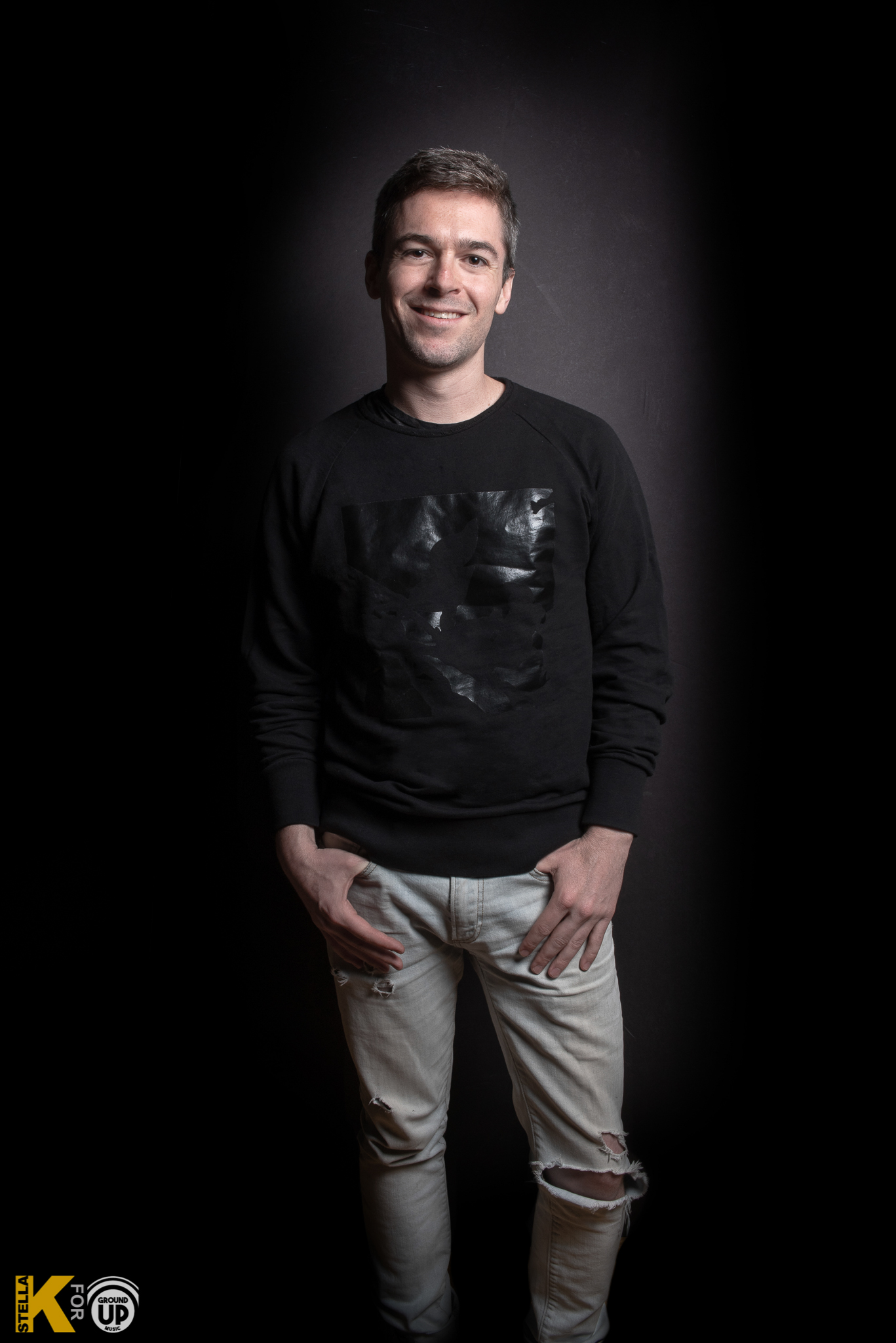 Justin Stanton
Trumpet, Keyboards
Equally expressive on trumpet and keyboards, Justin Stanton is constantly pushing Snarky Puppy into new musical directions. He grew up in the tiny town of Elizabethton, Tennessee, and after two degrees from Eastern Tennessee State University and the University of North Texas in jazz studies, made his way to Brooklyn with the majority of the band. He has toured Europe with UNT's world-famous One O'Clock Lab Band and recorded with Kirk Franklin, Myron Butler, Trombone Shorty, John Popper, Karl Denson, Ivan Neville, and a crazy little project called Shake It Like A Caveman. Stanton is equally active on the NYC music scene as a horn player and keyboardist.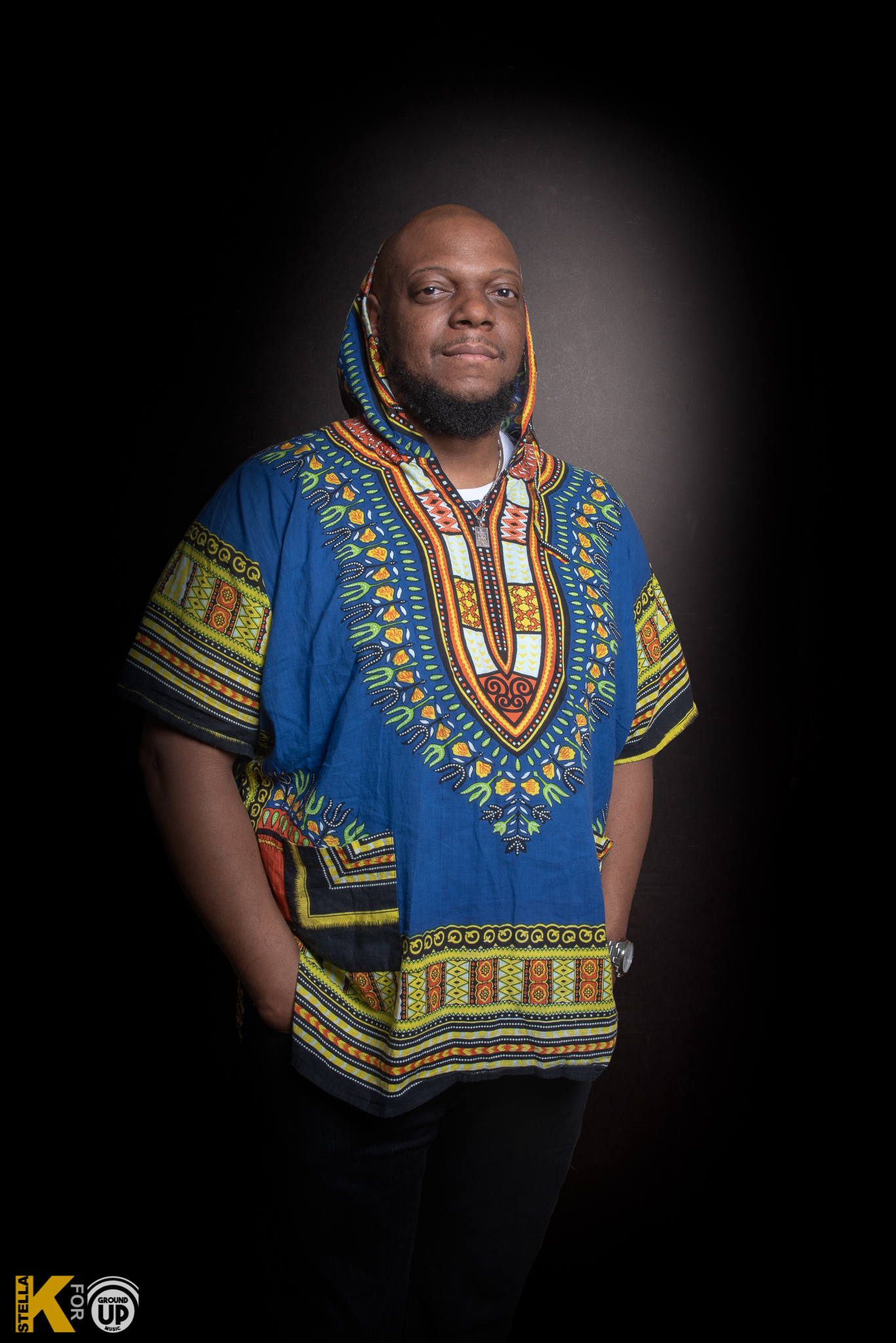 Shaun Martin
Keyboards
4-time Grammy Award-winning producer, songwriter, and keyboardist Shaun Martin is the newest member of the core Snarky Puppy family. Long-time music director and producer for Gospel icon Kirk Franklin (for whose records he won his Grammys), he joined the band just before the filming and recording of their fourth album, "Tell Your Friends." Martin first made a name for himself with Erykah Badu, co-writing, playing, and producing on the record "Mama's Gun." Since then, he has worked extensively with Chaka Khan, Snoop Dogg, N'Dambi, Fred Hammond, Myron Butler, and countless others. He brings both jaw-dropping virtuosity and world-class taste to every musical experience, and adds a whole new level of energy to the stage with Snarky Puppy.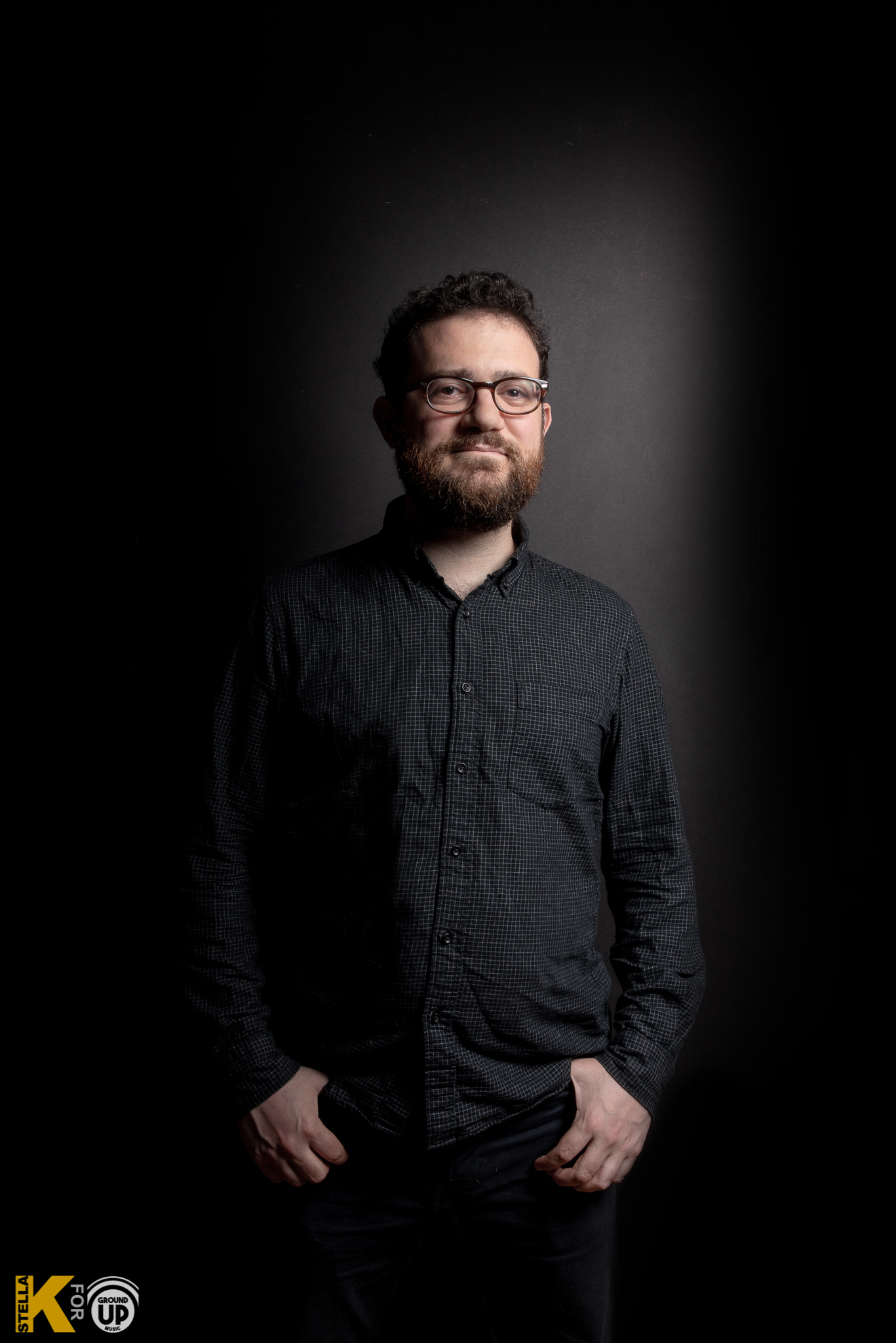 Bob Lanzetti
Guitar
Bob Lanzetti is a Brooklyn, NY based professional guitarist, composer, and educator. He has performed and recorded with many artists including Snarky Puppy, Tommy Sims, Lucy Woodward, Banda Magda, Underground System, Philip Lassiter, Musiq Soulchild, Ari Hoenig, John Ellis, David Fiuczynski, Bilal, and many others. In addition to performing and recording Bob is also committed to music education teaching private guitar lessons out of his Brooklyn studio, collaborating with other artists in music outreach programs for underprivileged teens, and giving clinics around the world.
Growing up in New Jersey in the NY area Bob had the opportunity to study music with guitar greats Chris Buono, David Fiuczynski, and Vic Juris. In 2000 Bob moved to Denton, TX to further his jazz guitar studies at the University of North Texas. It was here that he met and played with Michael League and many others who would eventually form the core of Snarky Puppy.
Snarky Puppy records and performs extensively around the world playing about 175 dates a year. In January 2014 Snarky Puppy won their first Grammy for "Best R&B Performance," with Lalah Hathaway.
Since 2006 Bob has been residing in Brooklyn, NY. There he has become an in demand session guitarist performing and recording with many artists in virtually all styles of music. He is currently writing and recording music for his debut record as well as performing solo improvised guitar music for yoga and dance classes. Bob has just completed the 2nd outreach project through Carnegie Hall for underprivileged teens in NY in which he and the other artists worked with the kids to write, record, and perform their own original songs.
Bob uses Supro amps, D'Addario strings and accessories, Pigtronix and MXR effects, and Fralin Blues Special pickups.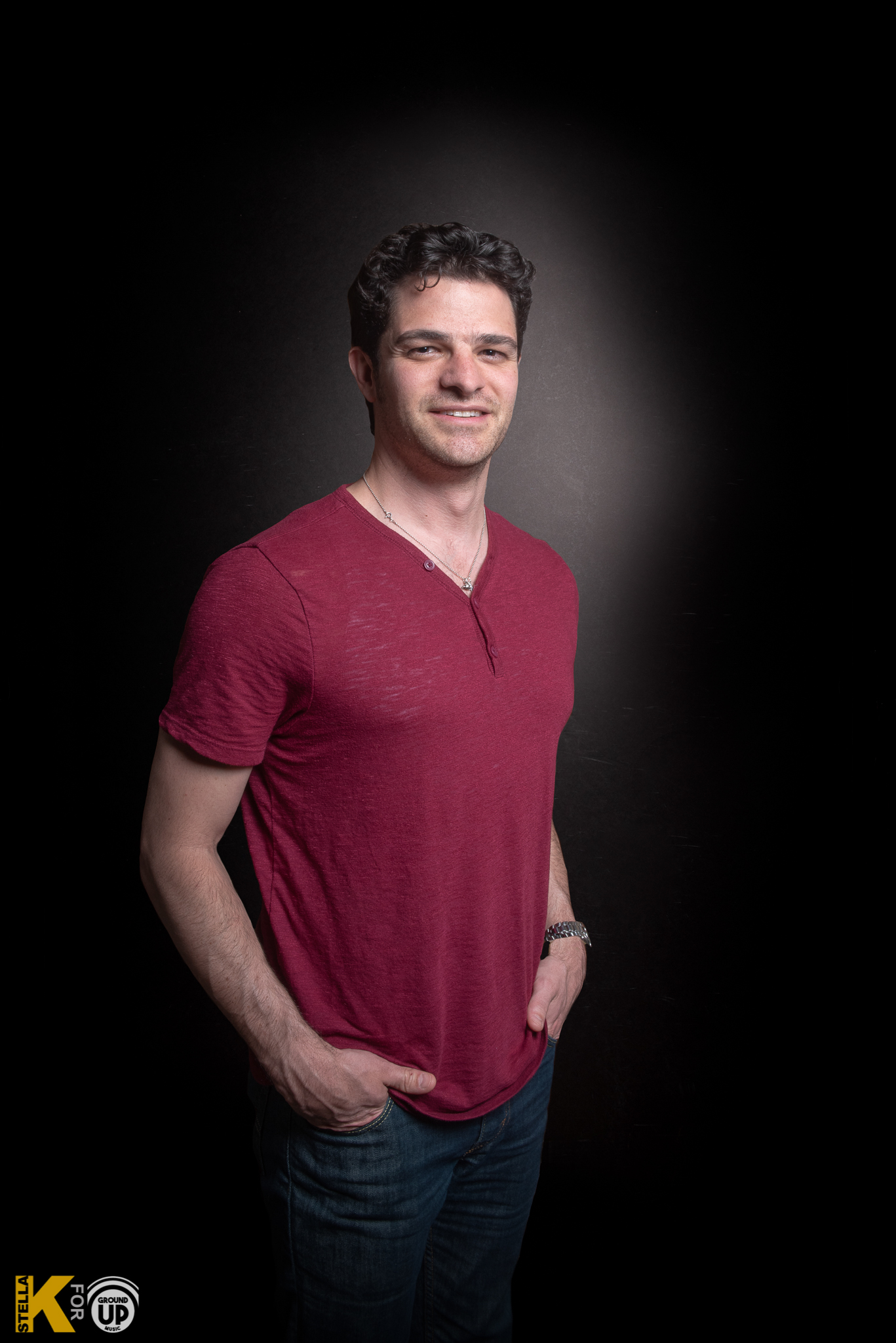 Mark Lettieri
Guitar
Mark Lettieri is a guitarist, composer and sometimes producer residing in Fort Worth, TX. Lettieri works both on stage and in the studio with numerous artists and bands on local, national and international levels. He also writes and records instrumental guitar music under his own name. Mark joined Snarky Puppy in 2009 as a stunt guitarist, and the band has kept him around since, despite his growing collection of Van Halen t-shirts.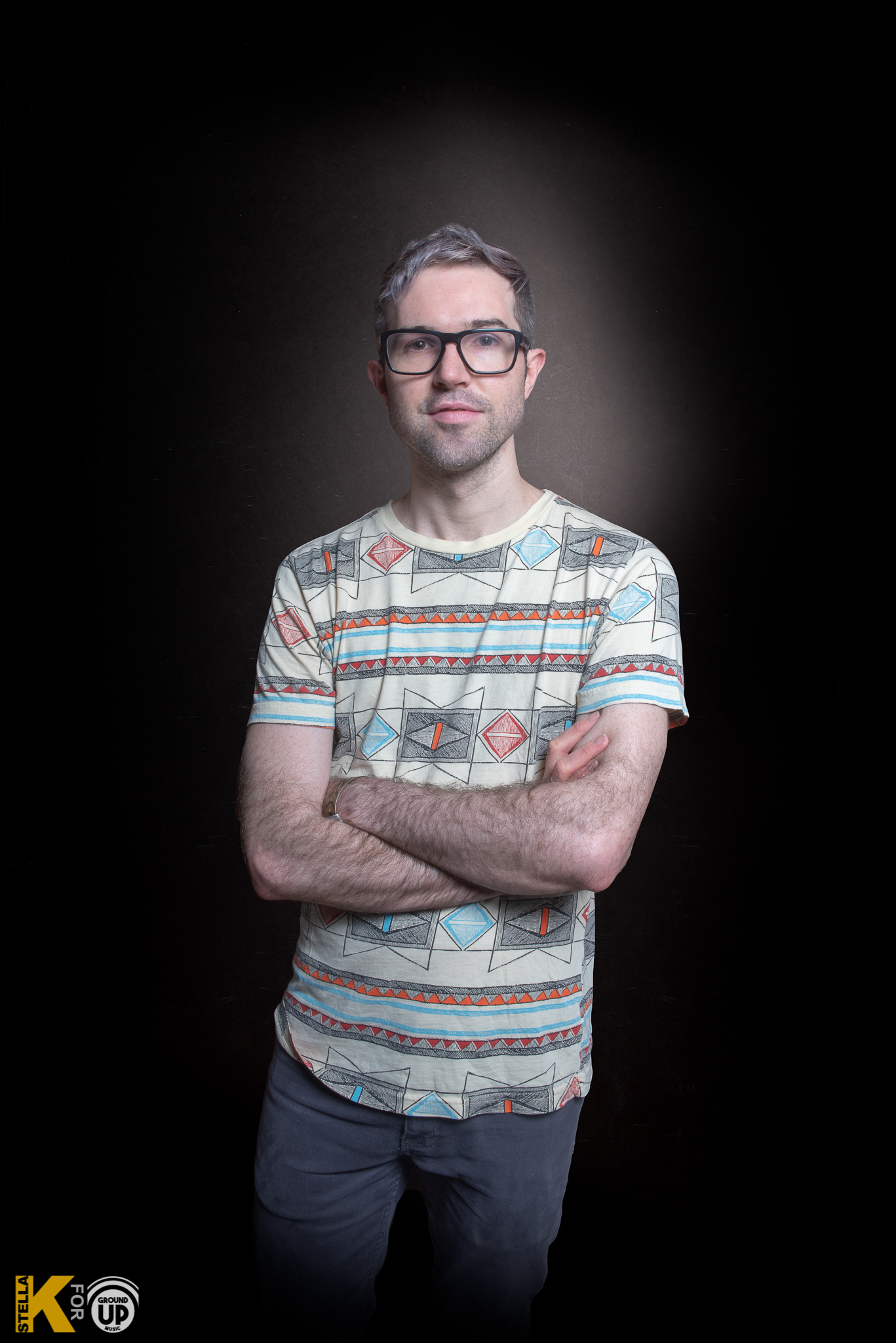 Chris McQueen
Guitar
Chris McQueen began writing and recording original music at age ten and went on to graduate from the University of North Texas studying jazz guitar, classical guitar and composition. He played in and wrote for the One O'Clock Lab Band and led the legendary Denton-based rock band Oso Closo through its two albums, many tours, and role as the onstage band in the Dallas Theater Center's production of The Who's Tommy. His new band Foe Destroyer released its genre-blending eponymous debut in early 2013 and has since toured the east coast and played the Montreal POP Festival. In 2014, Foe Destroyer was featured in a new musical called Fly By Night at Playwright's Horizons in NYC, and Chris has been experimenting with combining his jazz guitar background with his love of electronic funk music and acoustic mariachi music for an upcoming solo album.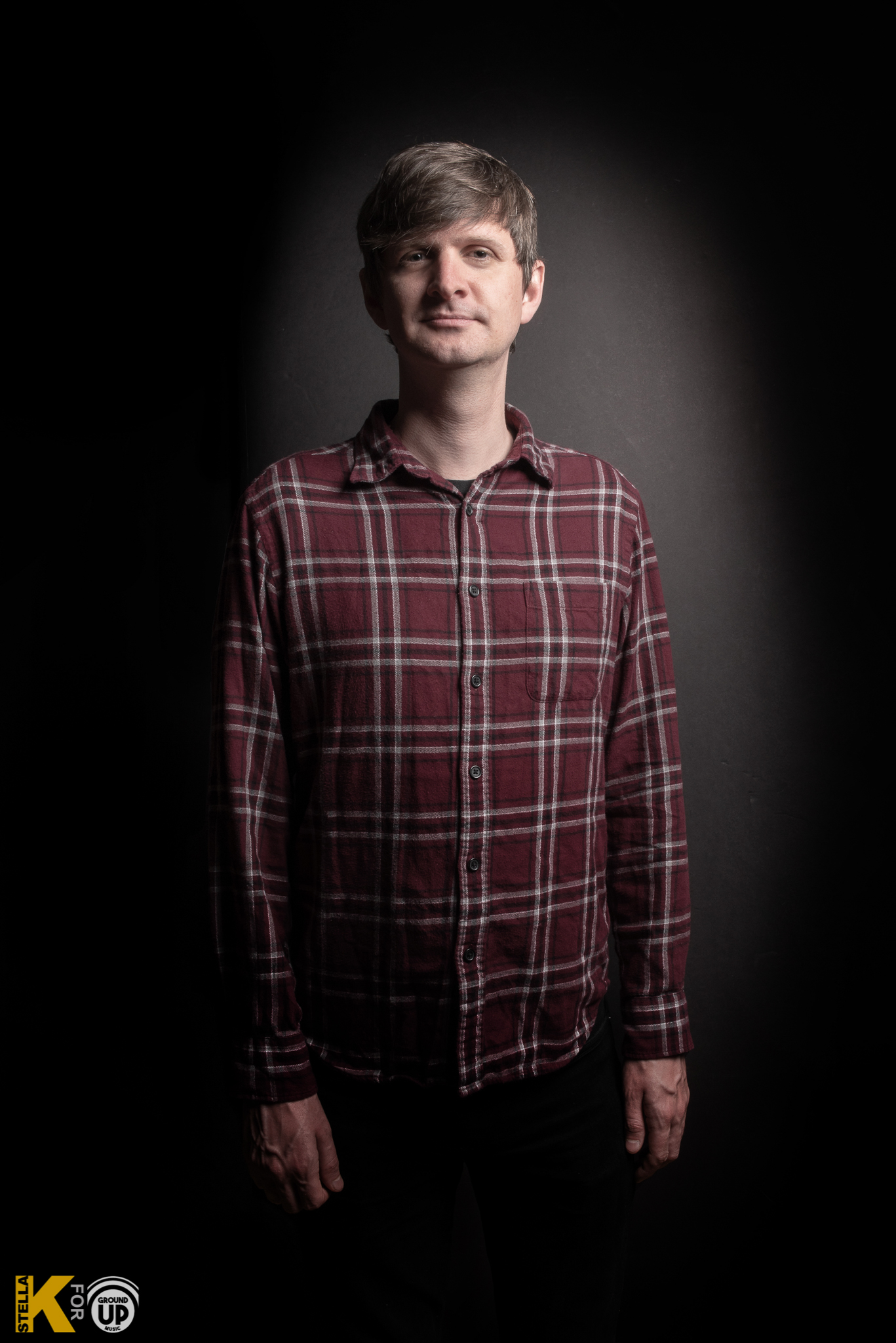 Mike Maher
Trumpet
Mike Maher is a trumpeter, singer, composer and teacher currently residing in Brooklyn, NY. He has worked with a wide variety of artists and ensembles including Diane Birch, Lucy Woodward, Andrew Rose Gregory (of the Gregory Brothers), Myron Butler & Levi, the world famous One O'Clock Lab Band, Linnzi Zaorski, Marianne Bennett, The Hudson Project and Danny Ross. In addition to his work as a sideman and teacher, Mike leads his own band called Maz and acts as singer, leader and composer for the group. Maz released their first EP in the Spring of 2012.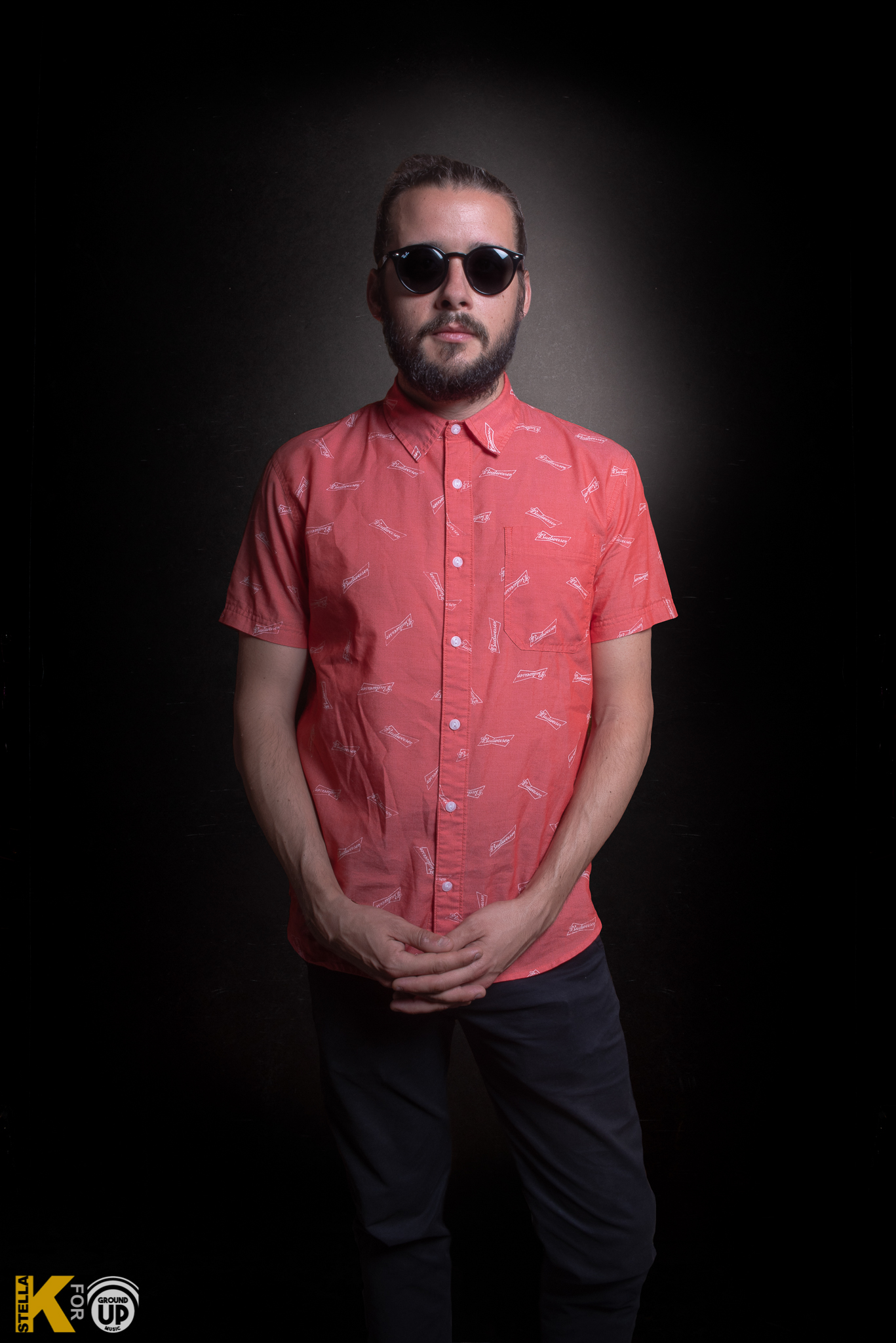 Jay Jennings
Trumpet
Jay Jennings has been a member of Snarky Puppy since 2004. Before meeting his Snarky family at the University of North Texas, Jay grew up in the small town of Grapevine, TX. He was lucky to have a piano in the house growing up, which he considers his introduction to music education. Jennings started playing the trumpet at age 11, and by 15 he was already playing professionally. In high school he was selected to the Texas All-State Jazz Ensemble both sophomore and senior years and was selected for the High School Grammy Jazz Ensemble, which performed at the 44th Annual Grammy Awards in Los Angeles, CA. Jennings auditioned as a college freshman and was selected for a jazz soloist chair in the world renowned One O'clock Lab Band at UNT. When he was 22 he joined the Dallas based, symphonic rock band The Polyphonic Spree. He recorded and toured with them until moving to Brooklyn, NY in 2009. Jennings eventually began touring with capital records artist Eli "Paperboy" Reed in 2010 and over his career has backed up some of the world's finest artists such as Aretha Franklin, Frankie Valli and the Four Seasons, The O'Jays, Jimmy Buffet, James Taylor, Jon Bon Jovi, Billy Joel, The Four Tops, Broken Social Scene and many more. Currently, Jay is touring with country music star Toby Keith and is still living in Brooklyn, NY. He continues to record and tour with the Grammy Award winning band, Snarky Puppy.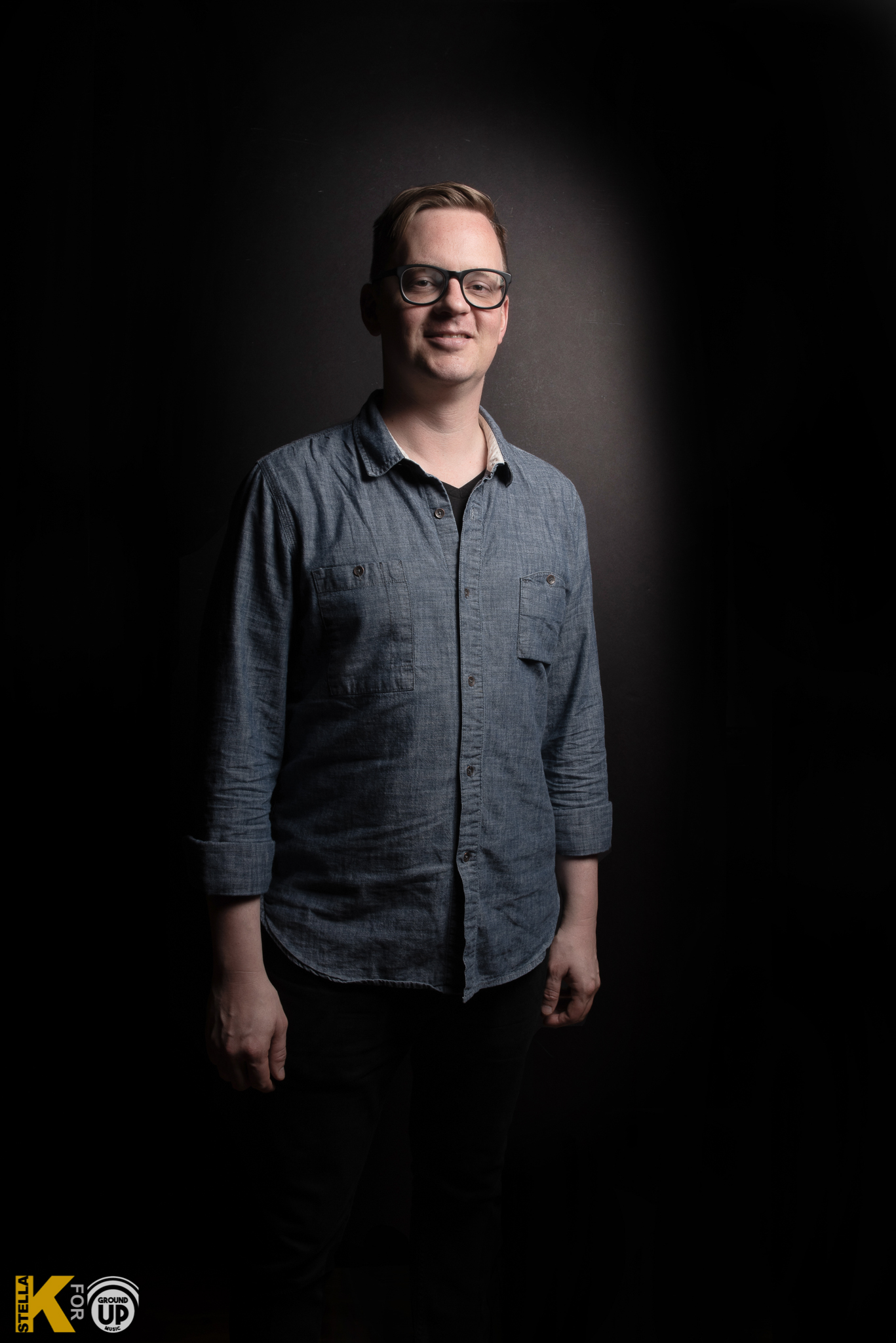 Chris Bullock
Tenor Saxophone, Flute, Clarinet
Chris Bullock is a tenor saxophonist, flutist, and clarinetist from the culturally rich Appalachian town of Asheville, North Carolina. He completed his undergraduate studies at Michigan State University and went on to the University of North Texas grad program, where he played in the Grammy-nominated One O'Clock Lab Band. He has shared the stage with Jon Hendricks, Jeff Coffin, N'dambi, Ari Hoenig, Bernard Wright, Jimmy Haslip, and many more, as well as having performed at many of Europe's largest jazz festivals. He currently calls Brooklyn his home and is equally gifted in a well-stocked kitchen as the band's honorary chef/foodie.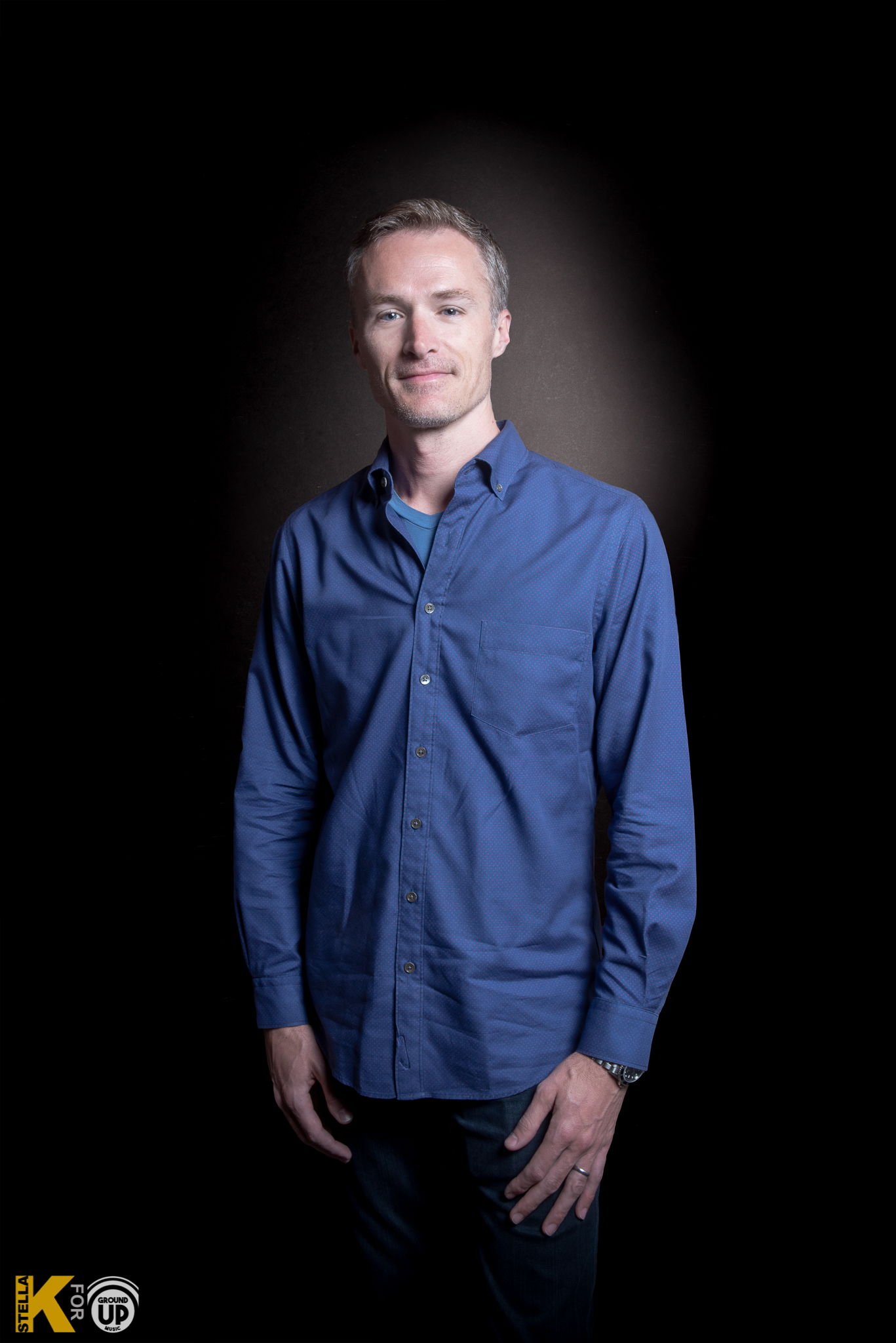 Bob Reynolds
Saxophone
Saxophonist Bob Reynolds graduated from Berklee College of Music and has since worked with a diverse array of artists in both pop (John Mayer, Michael Buble, Usher, Jonas Brothers, Amos Lee, Jessica Simpson, Willie Nelson, Guy Sebastian) and jazz (Richard Bona, Tom Harrell, Brian Blade, Aaron Goldberg, Reuben Rogers, Eric Harland, Gregory Hutchinson). Reynolds is an award-winning composer with 5 albums of original material and 4 ASCAP Young Jazz Composer Awards to his credit. His latest album, Somewhere in Between, debuted at #1 on the iTunes Jazz Chart and features guest appearances by Aaron Parks on piano and John Mayer on guitar. A passionate music educator, Reynolds created an online video lesson website through which he coaches hundreds of students worldwide. Visit BobReynoldsMusic.com for more.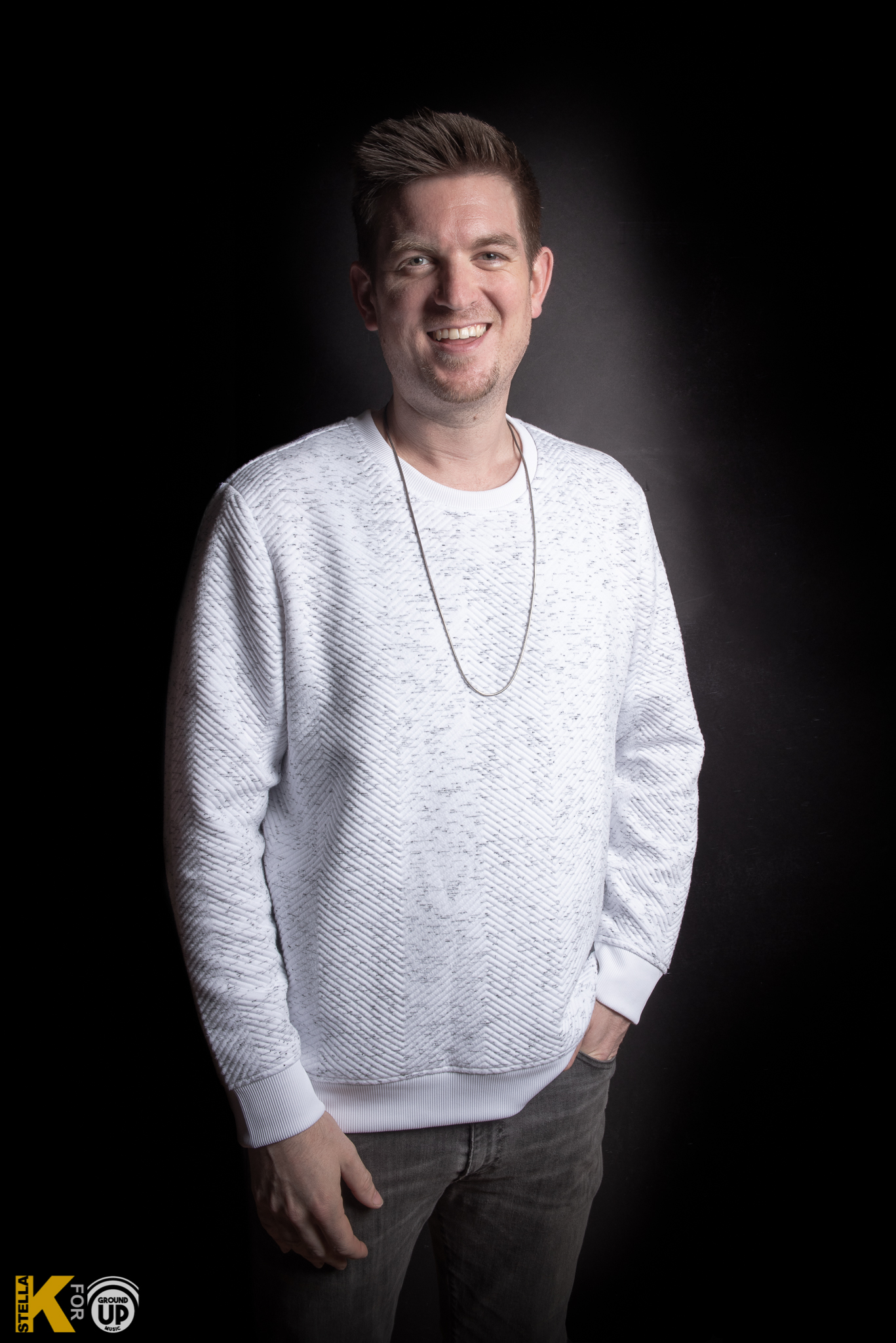 Nate Werth
Percussion
As the undeniable secret weapon of Snarky Puppy, Nate Werth is both rooted in tradition and constantly innovating in the percussion world. His creative approach to sonic possibilities and rhythmic interplay has been integral to the sound of the group, and has earned the respect and support of percussion big-wigs like LP founder Martin Cohen. Performing and recording credits include Myron Butler & Levi, The Lee Boys, Jovino Santos Neto, Michael Spiro, Eric Krasno's Chapter 2, and many more. Having studied Indian, African, and Latin American traditions extensively abroad, Nate brings a unique sound palette to every musical environment. He currently lives in Brooklyn, NY and plays regularly on the NYC and DFW music scene.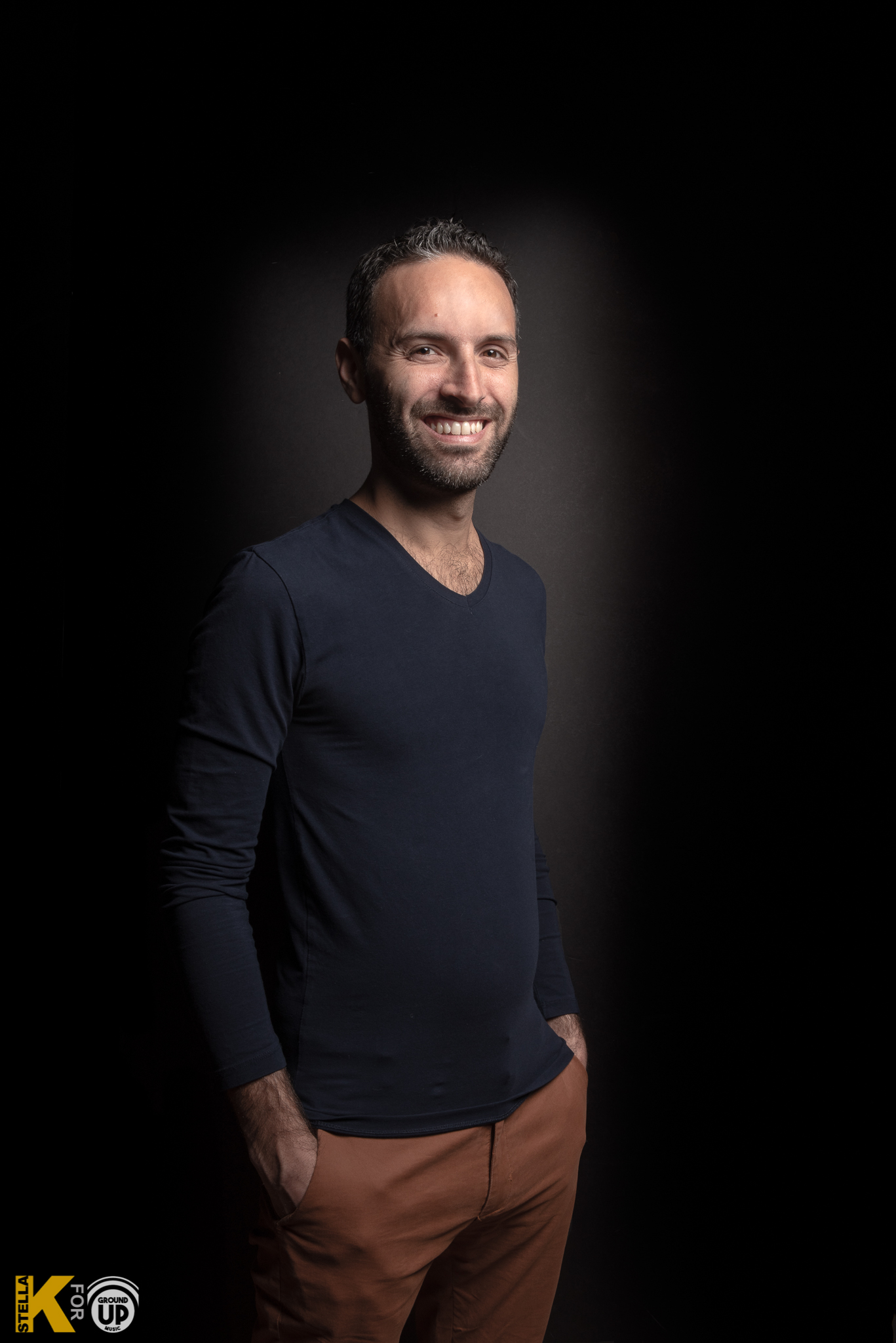 Marcelo Woloski
Percussion/Drums
Representing South America in the Snarky Puppy family, Marcelo Woloski is a Latin-Grammy winning percussionist, drummer and composer from Buenos Aires based in New York City. His broad array of sounds, versatility, masterful skill, charismatic personality and unique approach to percussion setups and orchestration has made him the to-go person for recording artists, producers and arrangers throughout the globe. While very active in the NY scene, the Berklee College of Music graduated percussionist, is also constantly touring the world with different artists and groups like Banda Magda, GUBB, and the groups of Sofía Ribeiro, Farah Siraj, and Nicolas Ospina. Performing and recording credits include grammy winning artists such as Ruben Blades, Susana Baca, Lalah Hathaway, Marta Gomez, The Kronos Quartet, and Arturo O´Farril. Marcelo is a Latin Percussion and Garrahand drums endorser, and is currently working on his debut album to be released in 2016.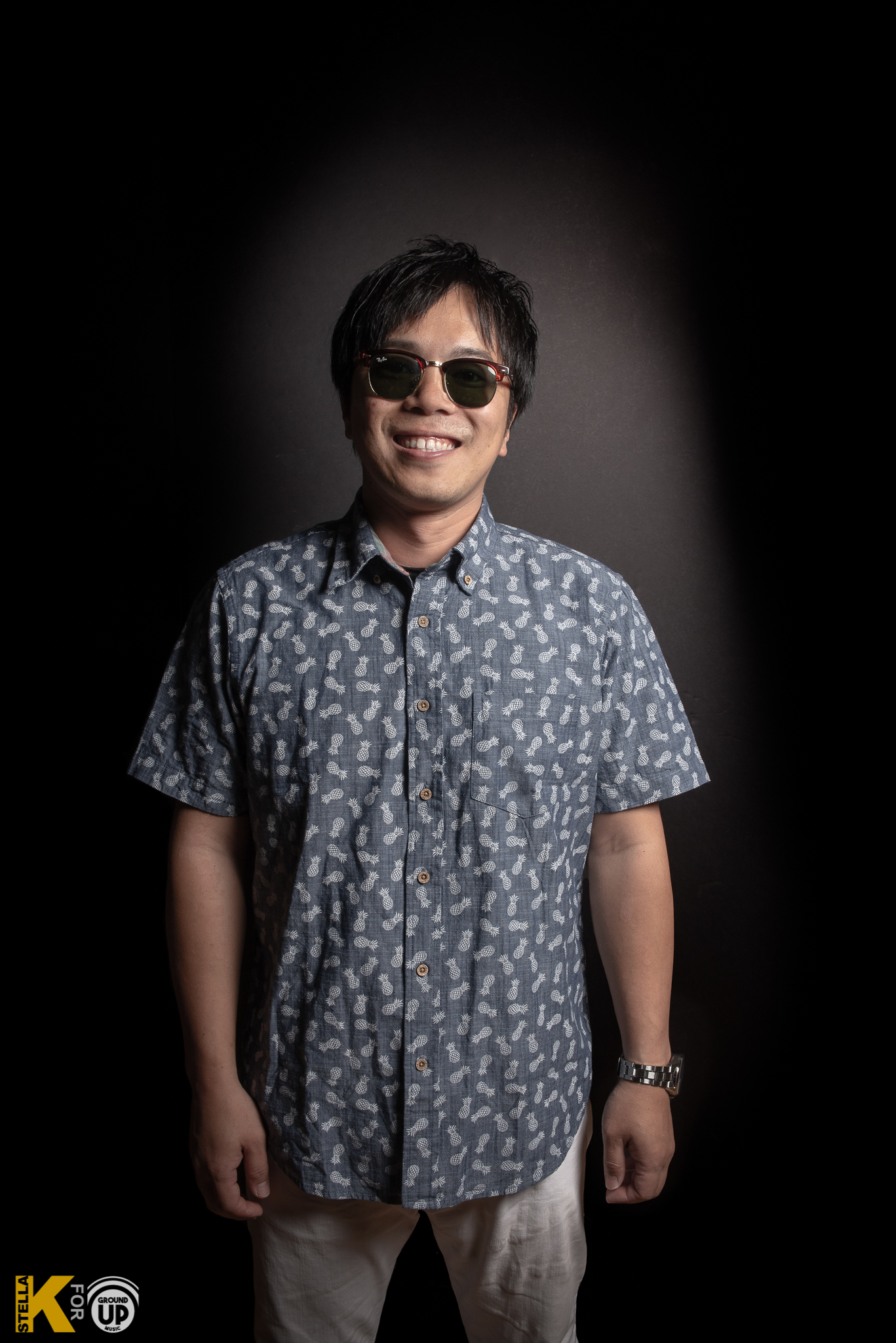 Keita Ogawa
Percussion/Drums
Hailing originally from Nagasaki, Japan, Keita Ogawa is one of the most versatile and sought-after percussionists and drummers in New York City. He started his music career on drum set at the age of 15. After performing regularly in Tokyo for several years, Keita decided to pursue his musical studies overseas. He was accepted into the prestigious Berklee College of Music in fall of 2005 where he studied with legendary musicians and educators Manuel "Egui" Castrillo, Jamey Haddad, Tito De Gracia, David Rosado, and Mark Walker. Seeking full immersion into the world of Brazilian percussion, Keita relocated to Rio de Janeiro for 3 months and studied with the some of the country's most respected musicians- Jorginho do Pandeiro, Celsinho Silva, Kiko Freitas, and Marcio Bahia among others. Since his arrival in America, Keita has performed with some of the biggest names in modern music including Yo-yo-ma, Assad Brothers, Maria Schneider Jazz Orchestra, Snarky Puppy, Romero Lubambo, Clarice Assad, Terri Lyne Carrington, Osvaldo Golijov, Alisa Weilerstein, Gustavo Dudamel, Danilo Perez, Benny Green, Chris Potter, Lionel Lueke, Dominick Farinacci, Cyro Baptista, Jamey Haddad, Horacio "El Negro" Hernandez, Gretchen Parlato, the Boston Symphony Orchestra, Chicago Symphony Orchestra, Los Angeles Philharmonic, Colorado Symphony Orchestra, Cleveland Orchestra and more. Keita can virtually play any percussion instrument and musical style with fluency and unparalleled musicality. Despite his youth, he has set an example for the next generation of world-class musicians. Keita's passion for crossing musical borders and uniting differences in cultures is a rare talent which he exhibits with a smile and an open heart.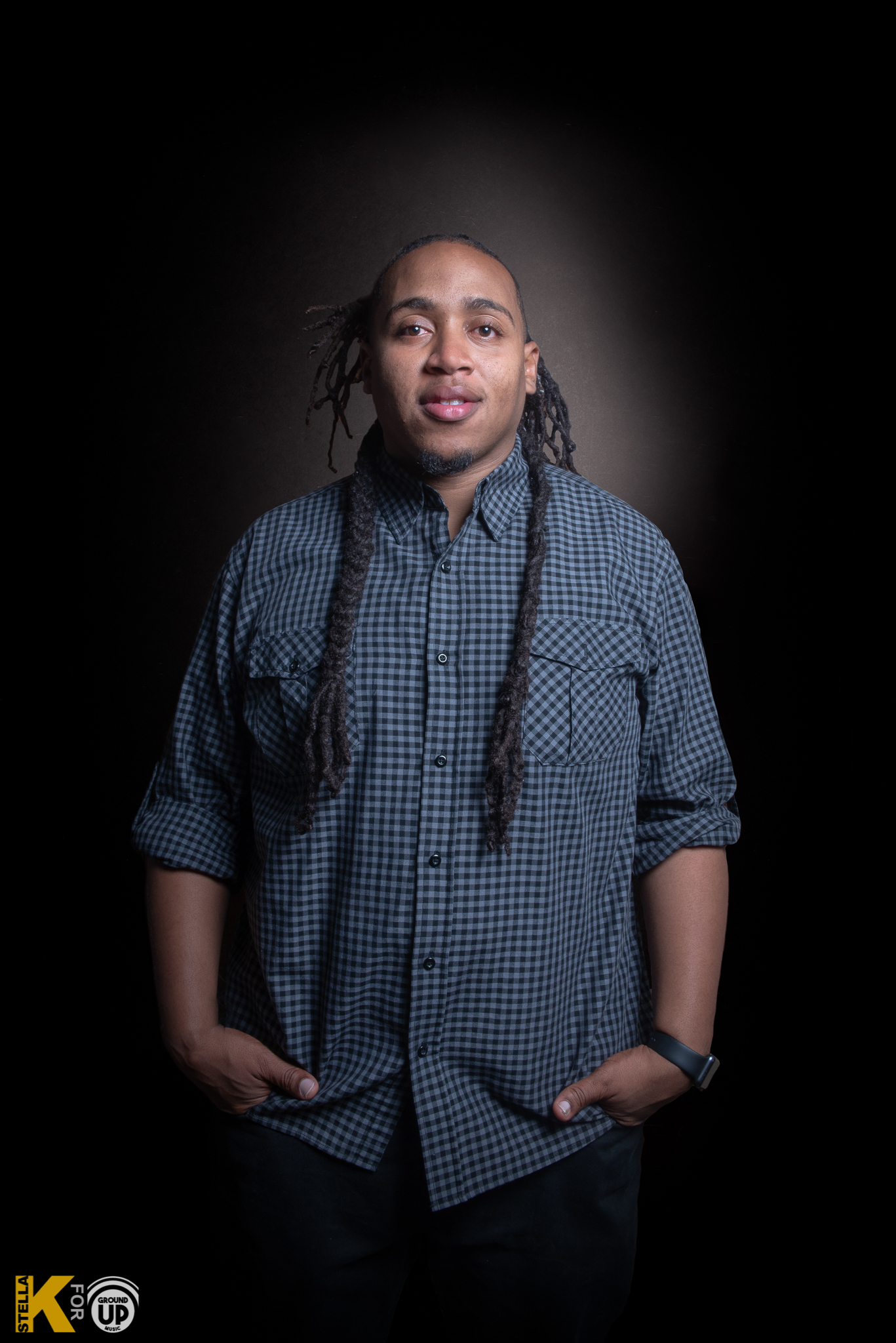 Jamison Ross
Drums
Jamison Ross is a vocalist and drummer that delivers messages of humanity through the medium of jazz. A native of Jacksonville, FL, Jamison's passion for music was realized while growing up in his grandfather's church, where he realized the affectiveness of music.. In 2012, Jamison's career began to take shape after winning the Thelonious Monk Jr. International Jazz Competition for his drumming. This achievement afforded him a recording contract with Concord Jazz. Jamison recounts, "at the time, people knew me as a drummer; they didn't know I could sing. I wanted to merge my gifts." His 2015 debut release, Jamison, introduced the world to his concept of rhythm and melody and also garnered a GRAMMY® nomination for Best Jazz Vocal Album. His sophomore release, All For One, takes listeners a level deeper into Jamison's ethos. The album is a result of a personal revelation that "we all have the capacity to love with empathy in a deeper way."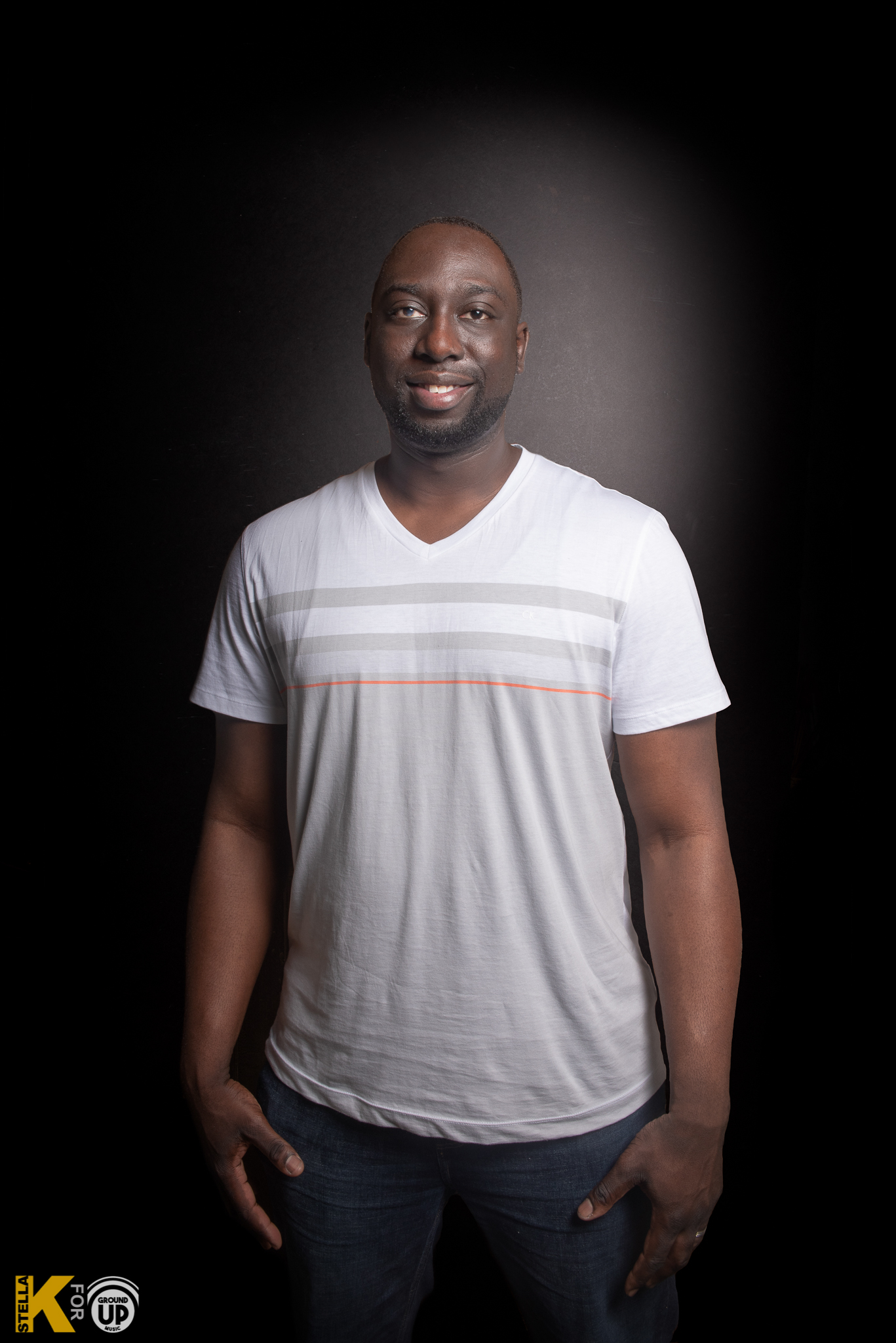 Larnell Lewis
Drums
Larnell Lewis is a Toronto born musician, composer, producer, educator and clinician. Often referred to as one of Canada's most promising up and coming drummers, Lewis has been featured on the cover of Drums Etc, a national drumming magazine. Larnell has performed with various artists ranging from Fred Hammond, Lalah Hathaway, and Lisa Fischer, to Laila Biali, Kellylee Evans, and Snarky Puppy. In addition to his work as a stage musician, Larnell is currently a part-time professor at Humber College in the Faculty of Music. Larnell Lewis is sponsored by Yamaha Acoustic and Electronic Drums and Hardware, Evans Drumheads, Promark Drumsticks and Zildjian Cymbals.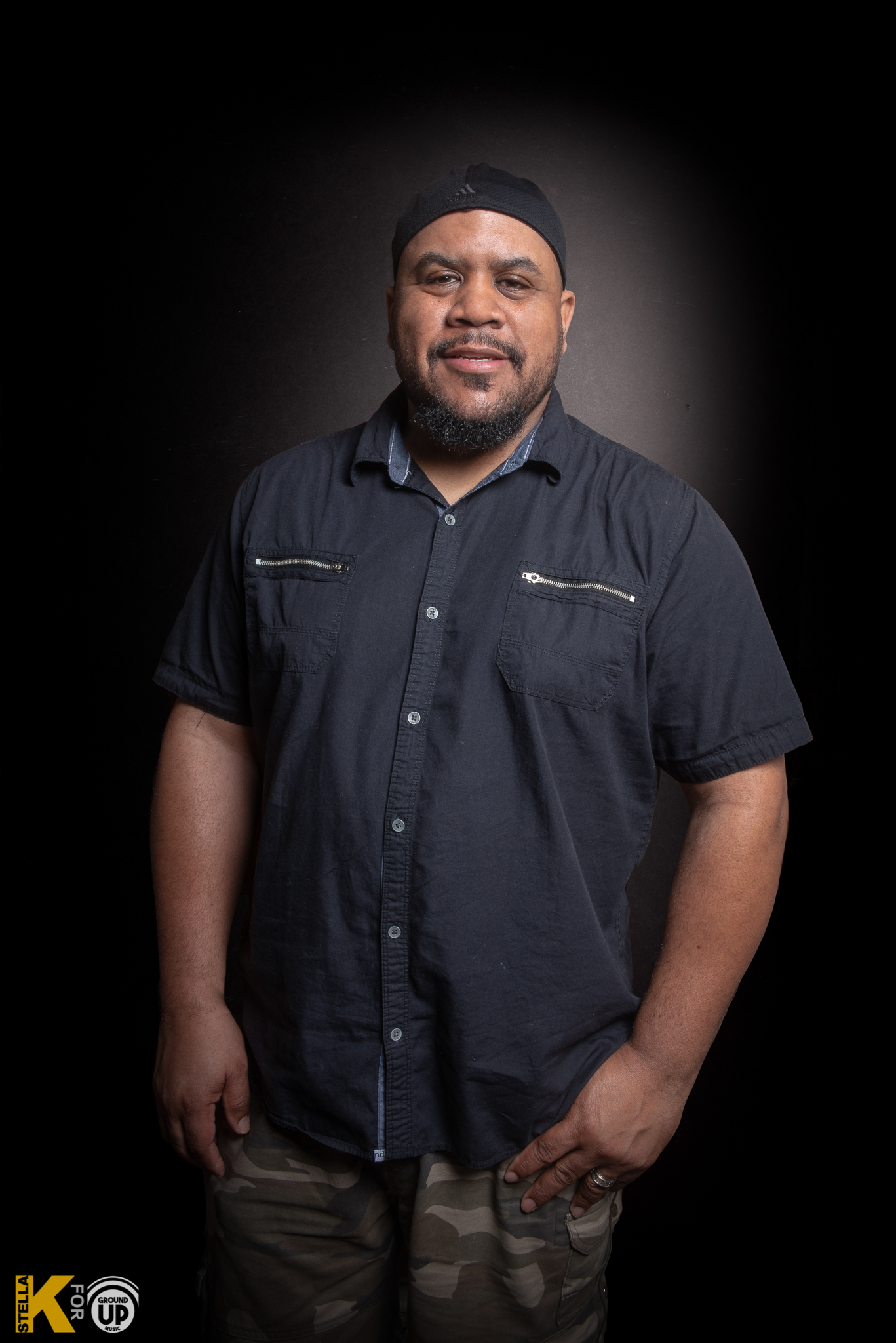 Jason "JT" Thomas
Drums
Jason "JT" Thomas, drummer, producer, writer, singer. Growing up in a musical family JT started playing the drums at the age of 3 and was surrounded by all kinds of music, from Jazz/Country/Rock/Caribbean, to Gospel, and everything in between. Being exposed at such a young age to all genres of music is what prepared him to authentically adapt to any musical situation. After years of honing his skills with all types of bands from Dallas, Texas to countries afar like Indonesia, and Asia, JT quickly became well known for his versatility. As brisk as JT is with his hands on drums, is as swift as his name became known on the music circuit. Calls soon began coming in for both live, and in the studio with artists such as Fred Hammond, Roy Hargrove(RH Factor), Les McCann, Marcus Miller, Tommy Sims, CeCe Winans, Daystar TV, Forq, Mark Lettieri, Snarky Puppy, & Phillip Phillips only to name a few. Though playing all styles of music can be a challenge, it's what JT loves and is known to do. Today, "JT the drumma" is in high demand and numerous of artists FIRST call. His high level of preparation for each artist he works with, along with being a consummate professional on and off stage, is what continues to keep him busy performing on stages and in studios all across the world. JT proudly and exclusively endorses Yamaha Drums, Vic Firth Sticks, Meinl Cymbals and Percussion, and MatTea.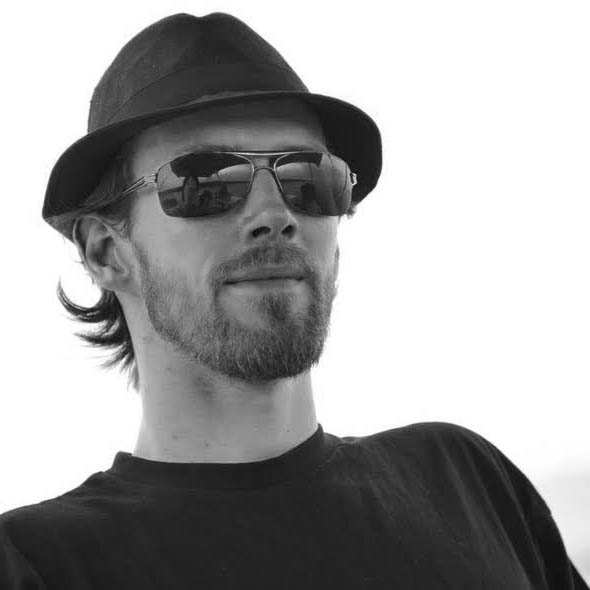 Michael Harrison
Sound Engineer
Native of Scotland, Mike initially met Snarky Puppy during their inaugural UK/European tour whilst performing at the popular venue Stereo. Prior to this, Mike spent a number of years working with various production companies and engineering at numerous UK festivals, events & venues. In addition, he toured with popular Scottish artists Kassidy & Emeli Sande. When not touring with Snarky, he also runs his own company, E H Sound Ltd, from Glasgow. Whilst his business partner John focuses on his love of Theatre Sound & dramatic productions, Mike continues to work with current Glasgow-based artists such as Esperanza, Calum Ingram, and Charlotte Marshall & The 45s.

Matt Recchia
Sound Engineer
Matthew Recchia is a live sound engineer currently residing in Athens, GA. Recchia toured with indie-rock band Futurebirds and freelanced at various music venues around Athens before jumping on board with Snarky Puppy in 2013. Matt also tours with Ghost Note and works at the Georgia Theatre when not on the road with Snarky Puppy.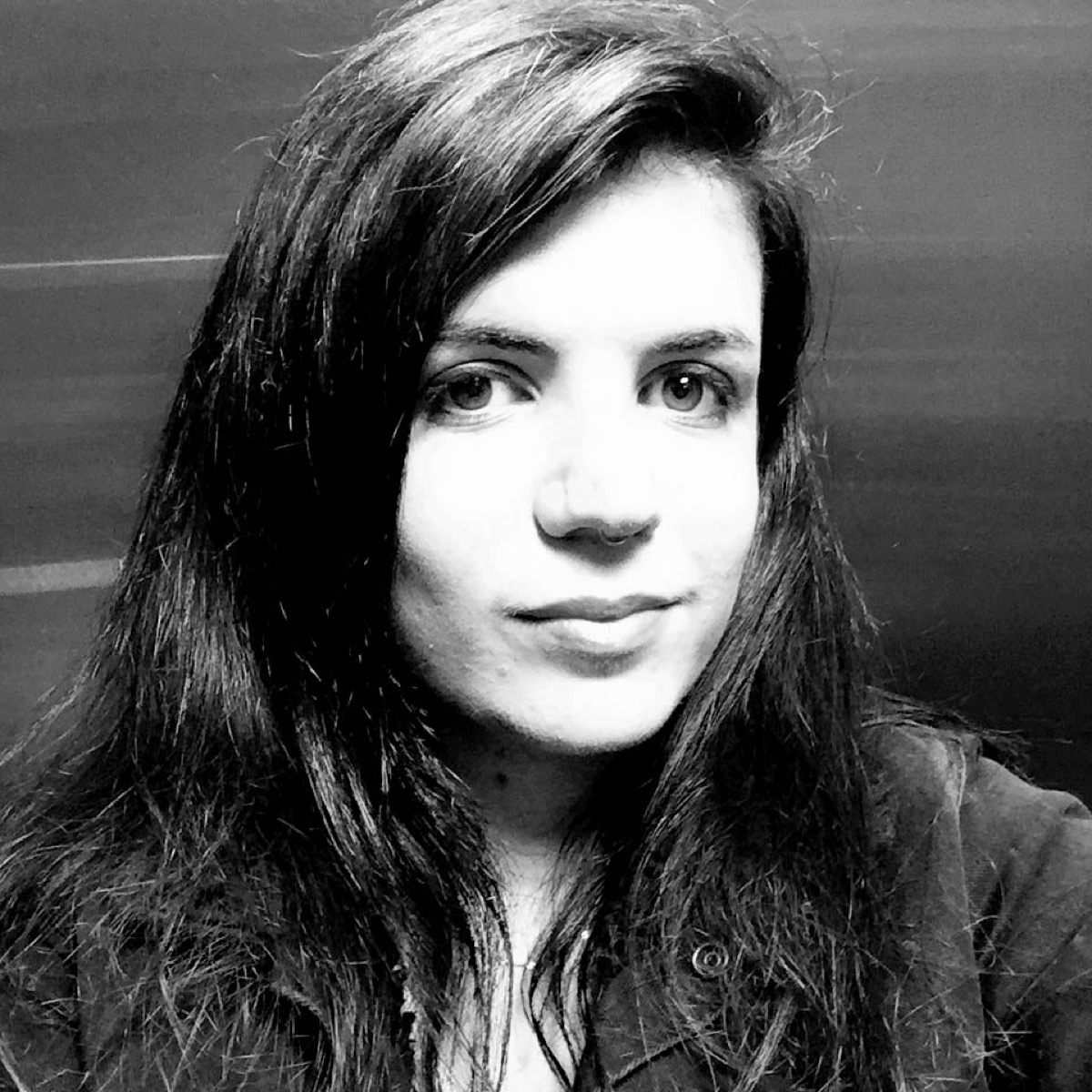 Rosanna Freedman
Tour Manager
Hailing from London, England and resident of Manchester, Rosanna first began working with SP while managing award winning music and arts venue Band on the Wall. Her background in the live music industry has been based in festival production and band tour management in the EU and worldwide. She has worked with UK and international artists spanning the genres from reggae to rock and heavy metal.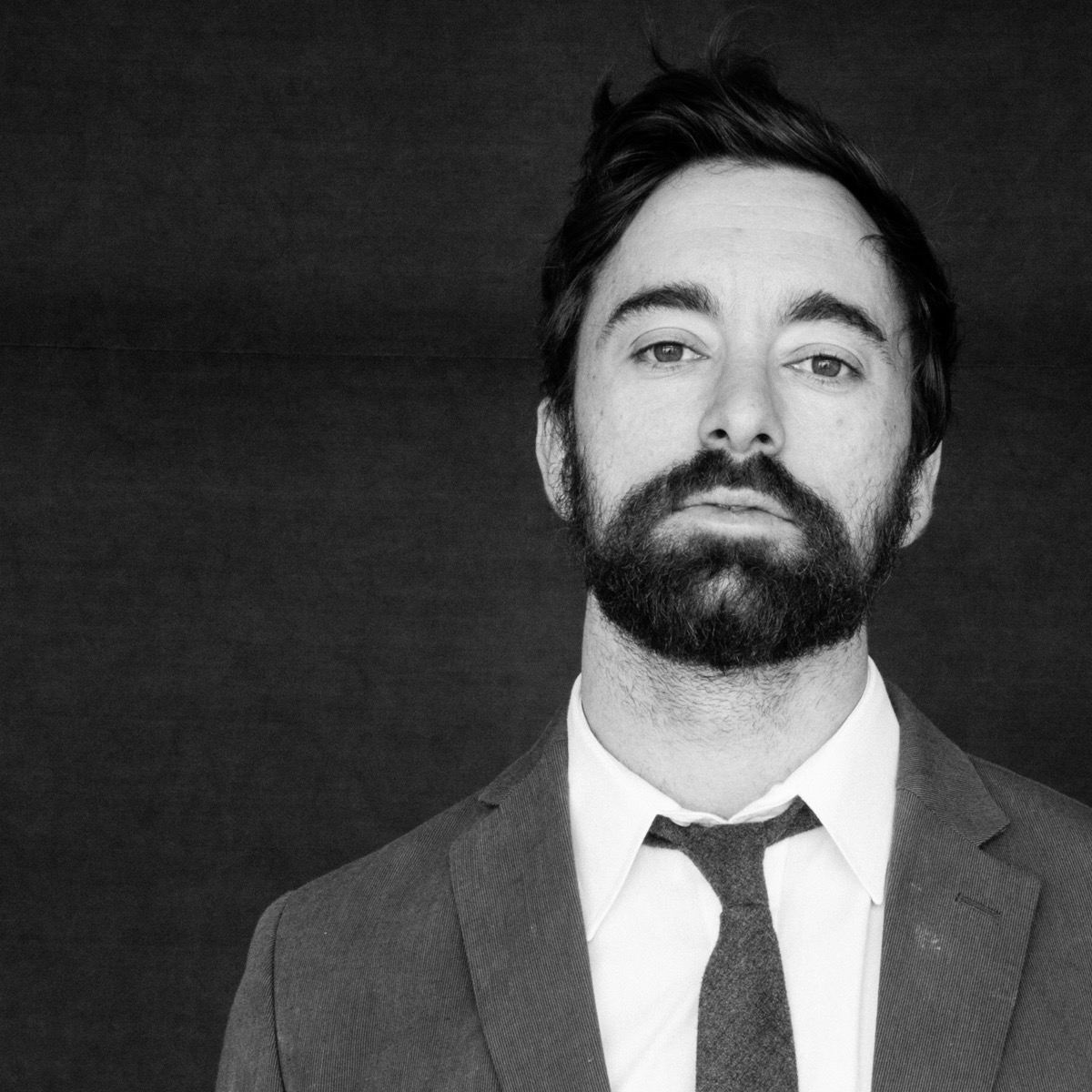 TJ Abbonizio
Tour Manager
Born and raised on the east coast, TJ Abbonizio moved out to Los Angeles, California for the weather, surfing, burritos, and the start of a dream life. When he is not on tour with Snarky Puppy as their road manager, TJ enjoys long walks on the beach. You can find TJ at any North American show doing the ninja things only TJ can do.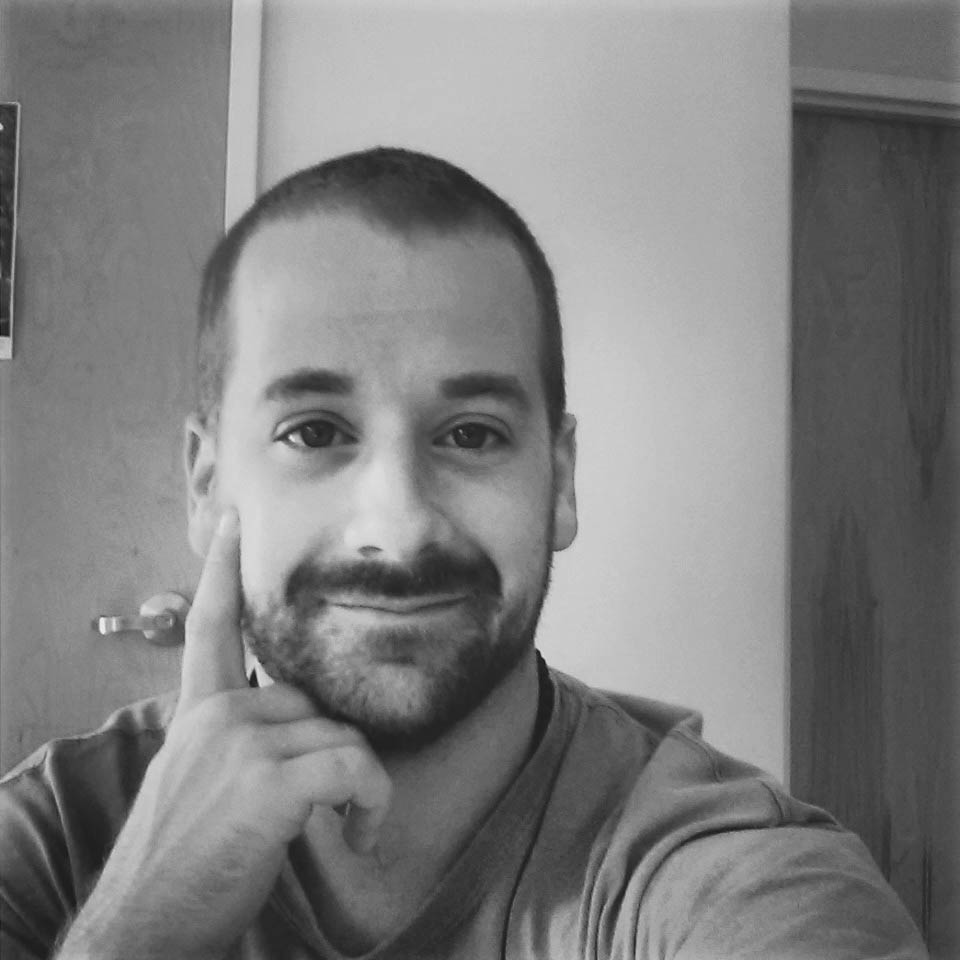 Mason Davis
Drum + Percussion Tech
Mason Davis began playing percussion at an early age and went on to recieve a bachelor's in Music in jazz performance. He began working with Snarky Puppy in September of 2014 and tours full time as the drum and percussion tech.