FAMILY DINNER

VOLUME TWO
Coming to select theaters worldwide in January 2016
CD/DVD combo and digital versions available February 12
Music
Snarky Puppy & Metropole Orkest
SYLVA
When Snarky Puppy won a Grammy in January of 2014, the question I was asked most was, "Was this on your bucket list of things to do before you die?" And my answer to each of them was, actually, no. I have only one thing on my list. The only thing I want to do before I die is make an album with an orchestra.
It had been a topic of discussion for three months at that time. During the October 2013 recording sessions for We Like It Here in Utrecht, our good friend Friederike Darius had invited two of the Metropole Orkest's managers to join us as guests. Within ten minutes of the performance's end, we had already crafted a plan to make a record together. Sometimes life is that easy. Not always, not most of time, but every once in a while, it is.
The last thing I wanted to do with this opportunity was turn it into a Snarky Puppy With Strings situation. While on tour in Germany in November, I snuck off to Berlin for a night to meet with conductor Jules Buckley and discuss possibilities for the material. We both agreed that a brand new piece of music written specifically for this hybrid ensemble would be the ideal scenario. I asked Jules, could I customize the instrumentation of the Metropole a bit? Of course I could. How about a lot more than a bit? No problem. Is it okay if I do the arranging on my own despite the fact that I've never arranged for an orchestra and then just have you clean it up and make it sound like I know what I'm doing? Perfectly fine with me. Is there anything I could ask you right now that would elicit a negative response? No.
If there were any way to sum up the tone and attitude of the entire experience, this conversation with Jules would just about do it. It went like that from start to finish. I wrote the music while on tour, in buses and on planes and in dressing rooms backstage before and after shows. Throughout the whole process, my governing concept was to try to capture the many sides and personalities of the only place where I feel truly connected to the earth as a human being. A place that is at once innocent, frightening, awe-inspiring, impenetrable, fragile, stoic, telling, a shelter, a labyrinth, a temple, a tomb, a sanctuary, a parliament, a prison. The forest.
I wanted it to be a suite, a single piece of music connected by a thread that could highlight the strengths of the Metropole- specifically, their stylistic versatility and incredible sense of groove and feel (a rarity in the orchestral world). Each movement is about a different forest I ve spent time in, from the mountains of Portugal to the swamps of Louisiana to the giant redwoods of northern California to the land behind my neighbor s house in Virginia to the dark wood that lived all of our heads as children, the one that we dreamt of being lost in, consumed by, and then woke up sweating, running to our parents' room for reassurance.
My desire was to make everything about the album different from what we've ever done and also from what is expected of an orchestral album. It was recorded 100% live, with no overdubs or studio magic to make things sound cleaner or thicker. 300 audience members joined us for four performances over two nights, wearing headphones in order to hear the music exactly as we, the performers, were hearing it. We stacked the low end of the orchestra with bass and contrabass clarinets and low brass and expanded the string section. We arranged set pieces and the physical bodies of the musicians to form a kind of integrated human-floral forest within which the audience would sit (I m still jealous of the people whose seats were inside of the string section). We tried to create a place where one could forget where they were and simply be surrounded by sound.
Michael League, 2015
Sylva (Official Trailer)
Official trailer for the Impulse! Records live CD/DVD release 'Sylva.' Available worldwide April 20, 2015.
The Curtain (With Metropole Orkest)
From 'Sylva' (Available Now!) Written and produced by Michael League. Arranged by Michael League and Jules Buckley
Lingus
From the live DVD 'We Like It Here'. Recorded and filmed live (free of overdubs) from October 7-10 at Kytopia Studios in Utrecht, the Netherlands, for GroundUP Music.
1

Sintra

3:32
2

Flight

6:03
3

Atchfalaya

6:04
4

The Curtain

15:09
5

Gretel

4:21
6

The Clearing

19:23
1

Shofukan

6:33
2

What About Me?

6:42
3

Sleeper

6:51
4

Jambone

5:07
5

Kite

6:12
6

Outlier

6:45
7

Tio Macaco

5:43
8

Lingus

10:45
1

Free Your Dreams

4:46

Chantae Cann

2

Gone Under

5:46

Shayna Steele

3

Deep

5:13

N'Dambi

4

Amour, T'es La?

4:22

Magda Giannikou

5

Something

7:35

Lalah Hathaway

6

Too Hot To Last

4:44

Lucy Woodward

7

Turned Away

7:22

Tony Scherr

8

I'm Not The One

5:16

Malika Tirolien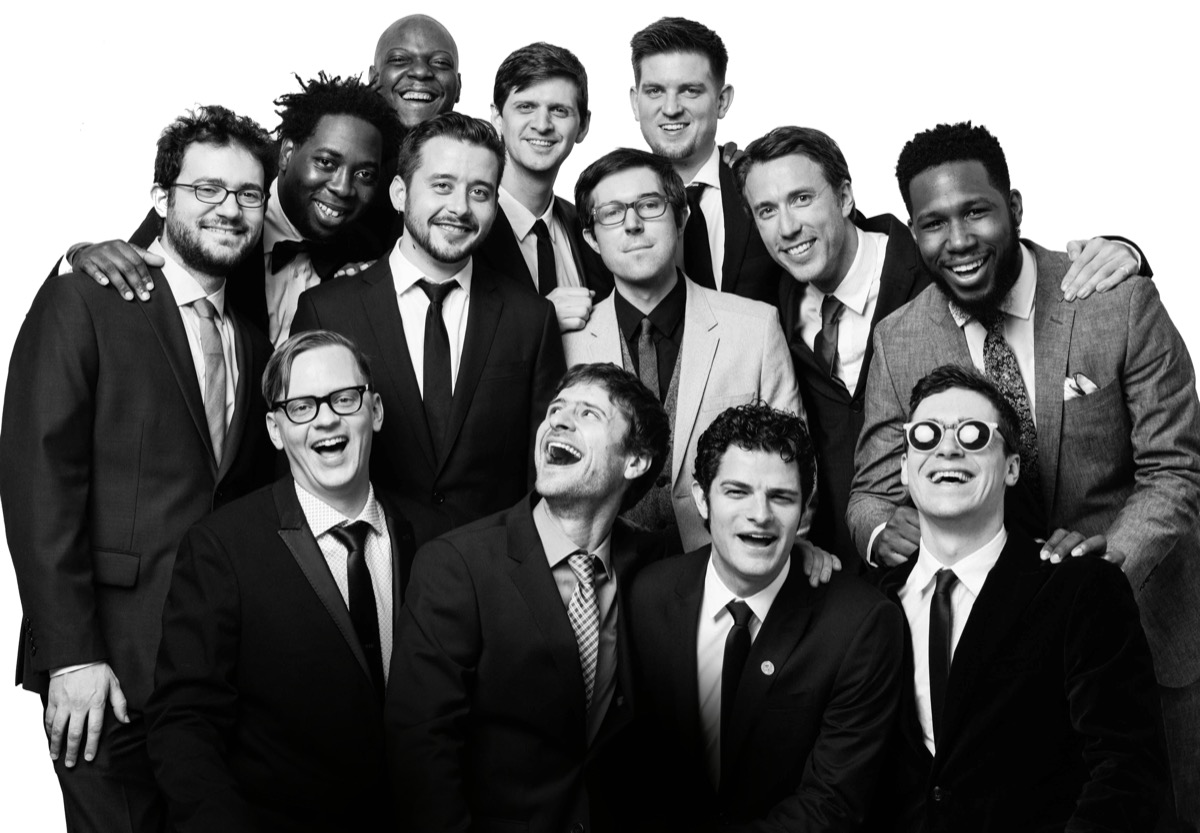 Brooklyn, NYC.
Jazz + Funk + World + Soul + Pop
Snarky Puppy is truly a different kind of musical animal.
The once Texan, now New York-based quasi-collective Snarky Puppy has gone from the best-kept secret to one of the most respected names in instrumental music. Although still "underground" in many respects, the band earned its first Grammy Award in early 2014 (for Best R&B Performance) and has earned high praise from critical stalwarts like the BBC, Village Voice, The Guardian, New York Times, and Washington Post, as well as the world's most respected musicians, from Pat Metheny to Prince. Their most recent album, a collaboration with the Dutch large ensemble Metropole Orkest called Sylva, topped Billboard Jazz, Billboard Contemporary Jazz, Billboard Heatseeker, and iTunes Jazz charts. The band has always used live performance as its chief form of evangelism, and over the last 8 years has maintained a more intense tour schedule than almost any band in the idiom with over 1,200 performances.