After a 3 month tour, the 16 most memorable shows as chosen by the band itself.
World Tour 2015

Limited Edition Box Set
32 CDs in custom-made wallets, inside a custom-made, limited edition box PLUS all 16 shows available immediately as high quality downloads.
Raleigh, NC // Los Angeles, CA // Bristol, UK // London, UK // Cergy, FR // Tourcoing, FR // Utrecht, NL // Groningen, NL // Warsaw, PL // Vienna, AT // Bremen, DE // Oslo, NO // Paris, FR // Istanbul, TR // Buenos Aires, AR // Santiago, CL
Official Trailer
FAMILY DINNER

VOLUME TWO
Coming to select theaters worldwide in January 2016
CD/DVD combo and digital versions available February 12
Marcelo Woloski's Kickstarter: Mundo por conocer - My debut album!
Long-time Snarky Puppy percussionist sideman Marcelo Woloski has launched a kickstarter to fund his debut album-- check it out, and contribute to this oh-so-worthy cause here.
From the Kickstarter:
My debut album features my original music, over 25 amazing musicians and lots of percussion! Please help me make this dream come true!
Snarky Puppy's own Bob Lanzetti has some upcoming shows as part of the amazing Red Eyed Sinatra! If you're in New York City (2/19) or Bethesda, Maryland (2/24) come check it out!
Click here for tickets to the New York show, or here for tickets to the show in Bethesda.
Red Eyed Sinatra also features Steve Jenkins on bass and Devin Collins on drums.
Snarky Puppy's Sylva has been nominated for a 2016 Grammy Award! Sylva's in the running for Best Contemporary Instrumental Album alongside artists like Bill Frisell, Marcus Miller, and Kirk Whalum. Congratulations to the band as well as the amazing Metropole Orkest!
Before 2015 officially ends we will be announcing the release of the first ever Snarky Puppy box set, which is comprised of 16 shows hand-picked by Michael League as his favorites from the fall tour. Cities include Raleigh, NC, Los Angeles, Bristol, UK, London, UK, Cergy, FR, Tourcoing, FR, Utrecht, NL, Groningen, NL, Warsaw, PL, Vienna, AT, Bremen, DE, Oslo, NO, Paris, FR, Istanbul, TR, and Buenos Aires, AR.
SPUT DRUMS UP GRAMMY NODS TOO
Big ups to our own Robert "Sput" Searight, who will be attending the Grammies as a member of Snarky's Sylva band but also a key force in the making of Kendrick Lamar's To Pimp a Butterfly.
Family Dinner - Volume Two (Official Trailer)
Theatrical screenings begin in January 2016. Worldwide release date is February 12, 2016, via GroundUP Music.
Sylva (Official Trailer)
Official trailer for the Impulse! Records live CD/DVD release 'Sylva.' Available worldwide April 20, 2015.
The Curtain (With Metropole Orkest)
From 'Sylva' (Available Now!) Written and produced by Michael League. Arranged by Michael League and Jules Buckley
1

Sintra

3:32
2

Flight

6:03
3

Atchfalaya

6:04
4

The Curtain

15:09
5

Gretel

4:21
6

The Clearing

19:23
1

Shofukan

6:33
2

What About Me?

6:42
3

Sleeper

6:51
4

Jambone

5:07
5

Kite

6:12
6

Outlier

6:45
7

Tio Macaco

5:43
8

Lingus

10:45
1

Free Your Dreams

4:46

Chantae Cann

2

Gone Under

5:46

Shayna Steele

3

Deep

5:13

N'Dambi

4

Amour, T'es La?

4:22

Magda Giannikou

5

Something

7:35

Lalah Hathaway

6

Too Hot To Last

4:44

Lucy Woodward

7

Turned Away

7:22

Tony Scherr

8

I'm Not The One

5:16

Malika Tirolien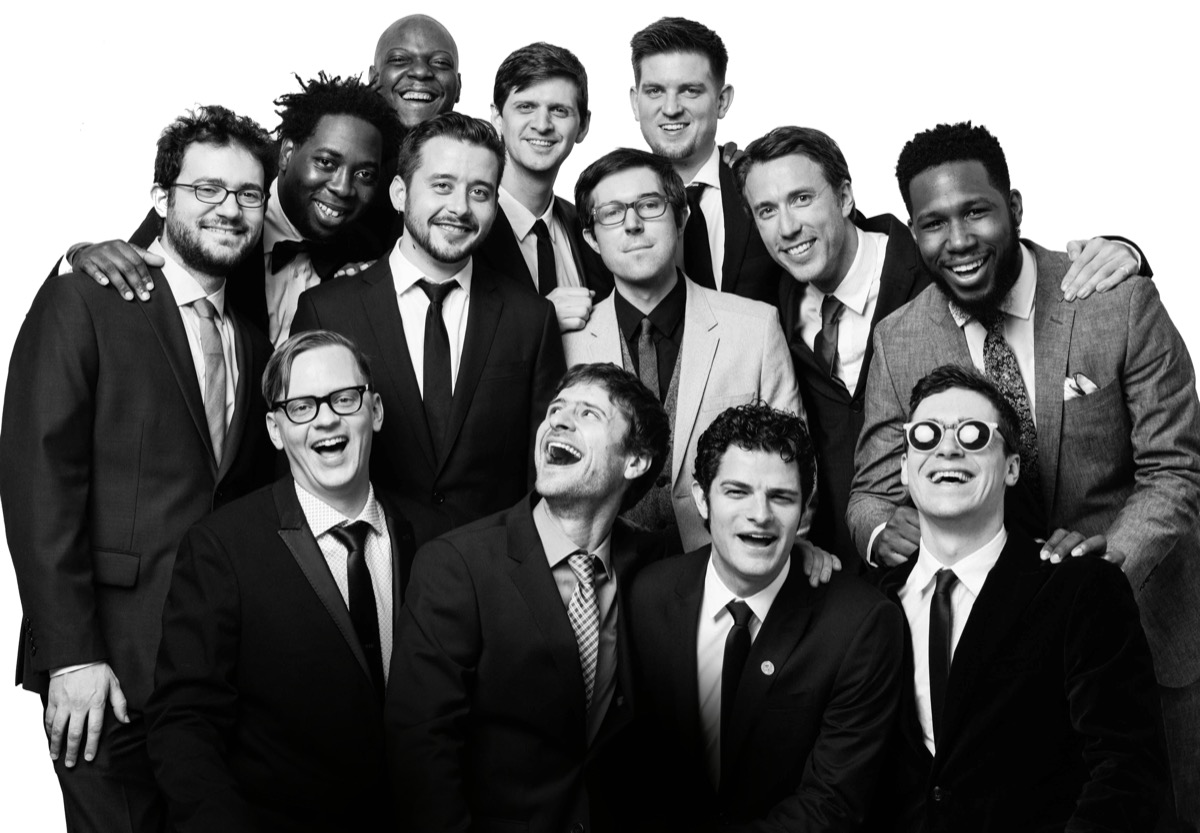 Brooklyn, NYC.
Jazz + Funk + World + Soul + Pop
Snarky Puppy is truly a different kind of musical animal.
The once Texan, now New York-based quasi-collective Snarky Puppy has gone from the best-kept secret to one of the most respected names in instrumental music. Although still "underground" in many respects, the band earned its first Grammy Award in early 2014 (for Best R&B Performance) and has earned high praise from critical stalwarts like the BBC, Village Voice, The Guardian, New York Times, and Washington Post, as well as the world's most respected musicians, from Pat Metheny to Prince. Their most recent album, a collaboration with the Dutch large ensemble Metropole Orkest called Sylva, topped Billboard Jazz, Billboard Contemporary Jazz, Billboard Heatseeker, and iTunes Jazz charts. The band has always used live performance as its chief form of evangelism, and over the last 8 years has maintained a more intense tour schedule than almost any band in the idiom with over 1,200 performances.